Fire in hay loft area damages Carlton barn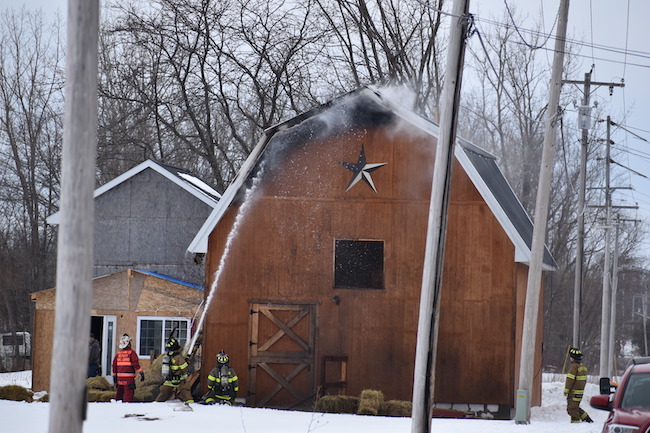 Photos by Tom Rivers
CARLTON – Firefighters battle a fire at a barn in Carlton this afternoon.
Firefighters were dispatched to 1755 Park Ave. just after 2 p.m. for a reported barn fire with vehicle exposure.
The fire appears to have started in the hay loft area of the barn.
Neighbors and firefighters said the owner, Bob Vercruysse, recently put a metal roof on the barn and made other upgrades to the property.
Carlton, Albion, Medina and Ridgeway all responded to the scene. Fire investigators are on the scene to determine the cause.