Fire engulfs Albion home on Knapp Street; 4 firefighters escape upstairs in fast-moving blaze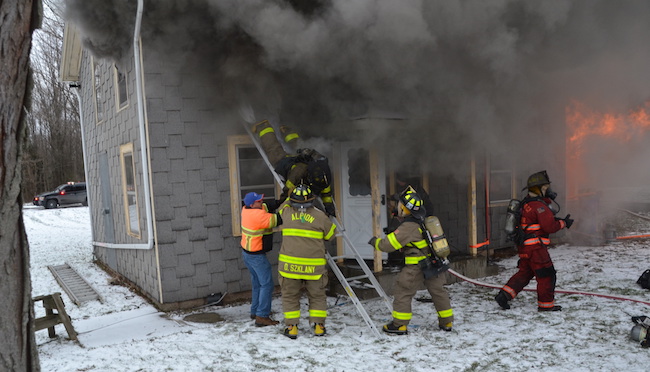 Photos by Tom Rivers
ALBION – A firefighter heads face first down a ladder, escaping dark smoke from the upstairs of 136 Knapp St.
The upstairs was full of gray smoke but it turned quickly into rolling black smoke. Four firefighters were upstairs and had to bail out in what firefighters said was a flashover, when a fire quickly intensifies.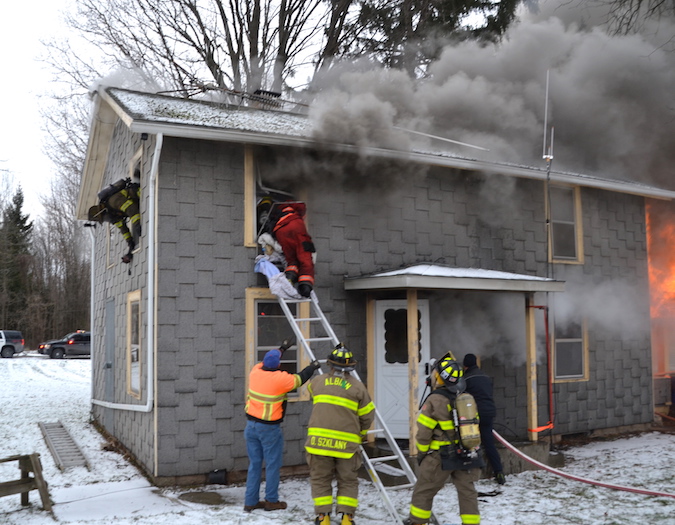 Justin Niederhofer (in red) quickly gets out of the house as the fire intensifies while another firefighter hangs out a window. It was a scary moment for the firefighters on the ground and the onlookers as the dark smoke spewed out of the windows with the firefighters inside.
Niederhofer, Seth Dumrese, Steven Papponetti and Dustin Pahura all were able to get out.
Dale Banker, the county's emergency management coordinator, has been battling fires for over 40 years. He didn't recall a fire change so rapidly.
Papponetti suffered a cut to his hand in making his escape out of the upstairs, coming down a ladder head first.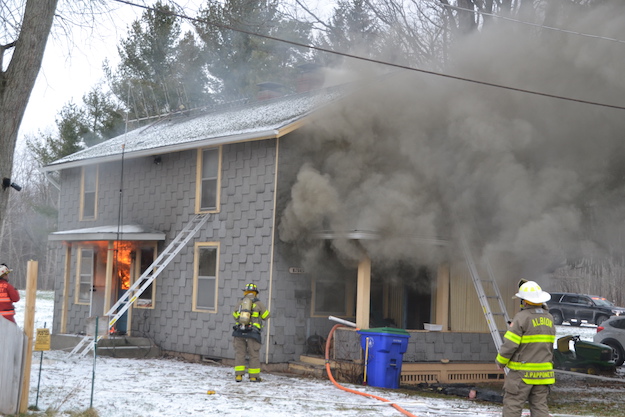 The fast-moving caused extensive damage to a home. The homeowner, Mike Reigle, suffered burns on his arms and head. He was able to drag a mattress outside that was on fire.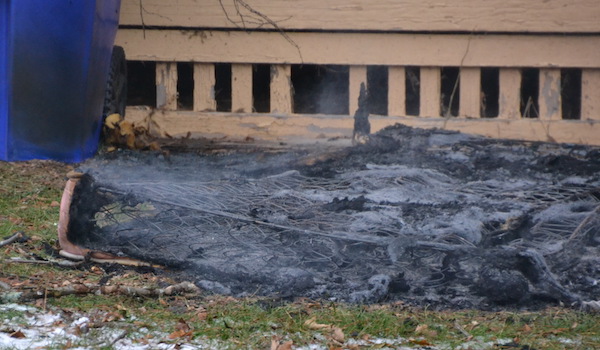 A propane heater likely caught the mattress on fire, officials at the scene said.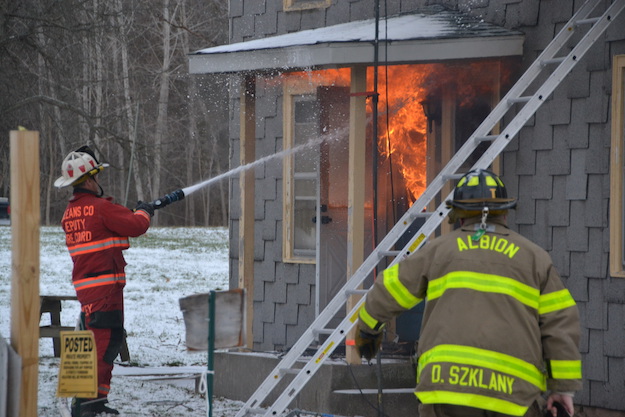 Jerry Bentley, deputy fire coordinator, gets water on the flames in the house.
The dispatch call to firefighters at about 10 a.m. initially said it was a porch fire. But that changed to a fully involved structure fire at about 10:20 a.m.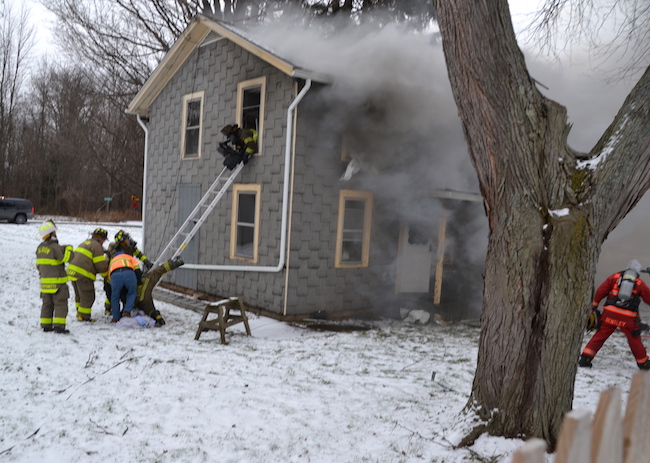 One firefighter is grabbed after coming down the ladder face-first while another firefighter gets ready to come down in a tense moment this morning.