Fire destroys home in Murray on Peter Smith Road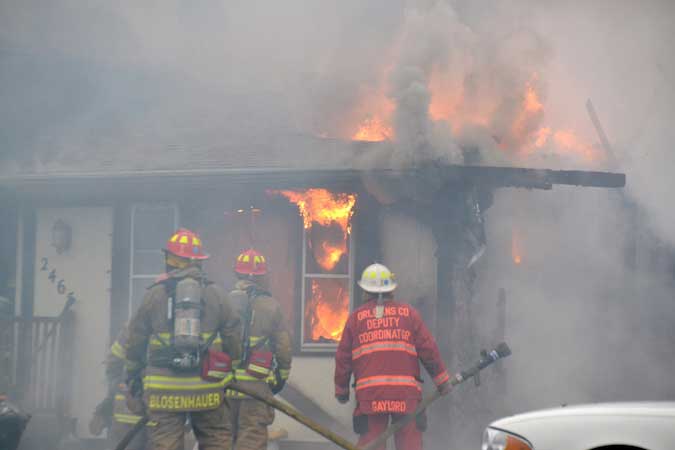 Photos by Tom Rivers
MURRAY – Firefighters battle a house fire this morning at 2465 Peter Smith Rd. Firefighters were dispatched to the scene at 9:45 a.m.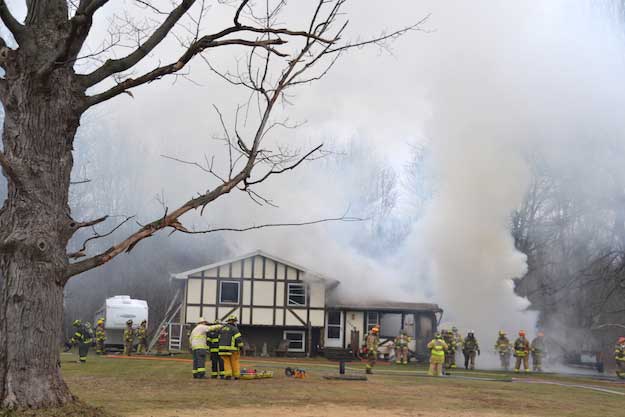 The house is owned by Terry Bliss and his wife Cookie. Mr. Bliss said he had put firewood in an outdoor stove and was taking a shower when his wife told him the house was on fire.
Bliss and his wife both made it out safely.
"Houses can be replaced, lives cannot," he said.
The Bliss family has lived in the house for 31 years. They had the stove for 25 years and had not experienced any problems from the stove before. The stove is behind the garage. The stove heats up coils and a 350-gallon water tank.
Bliss is well known in the Kendall community. He is a past president of the Kendall Lions Club and also served as a Lions district governor.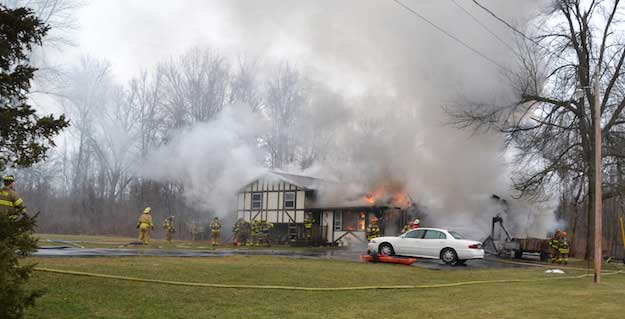 Fire officials at the scene said manpower was an issue this morning. Several departments had to be called for mutual aid. Fancher-Hulberton-Murray, Holley, Albion, Clarendon, Kendall and Carlton all sent firefighters to the scene.