Fire destroys garage in Kendall, with blaze stopped from spreading to house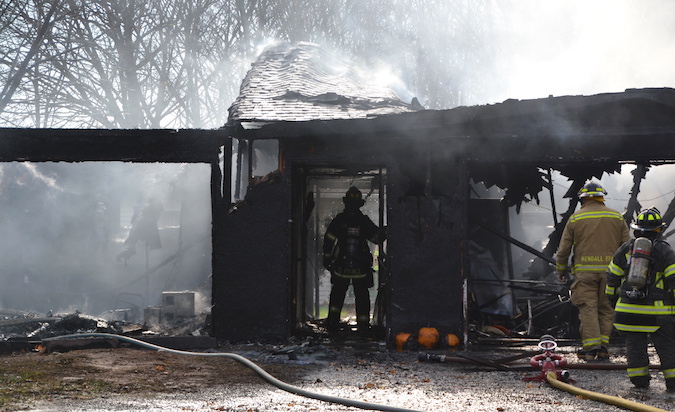 Photos by Tom Rivers
KENDALL – A Hamlin firefighter walks through a garage that was destroyed by a fire this morning. Firefighters were dispatched at about 11 a.m. to 1759 Kendall Rd.
The garage is owned by William Ireland. No one was injured in the fire.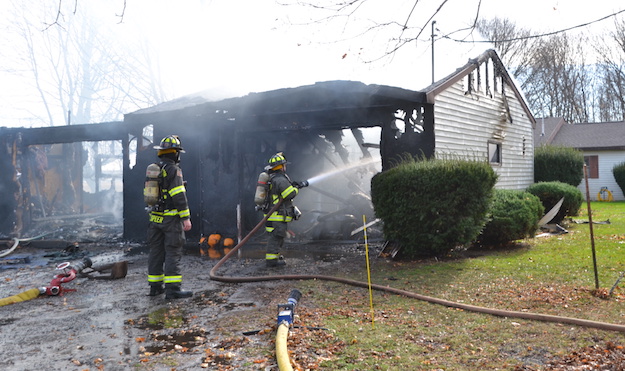 Firefighters spray water on the smoldering fire. Firefighters kept the blaze from spreading to the family's residence.
Kendall was assisted in responding to the fire by Carlton, Hamlin, Holley and Fancher-Hulberton-Murray.
Albion also filled in and was sent to a call on Center Road for the Kendall FD.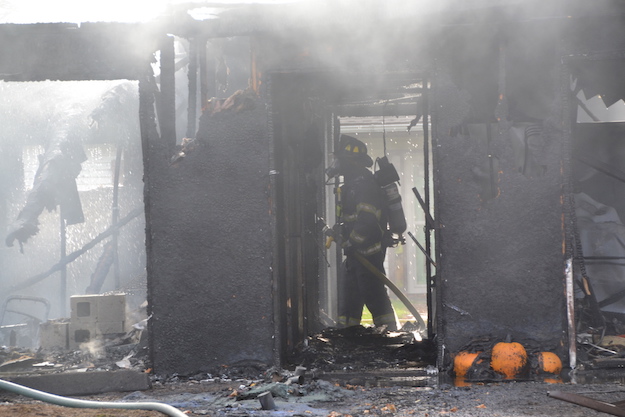 No information on the cause is available. Fire investigators were called to the scene.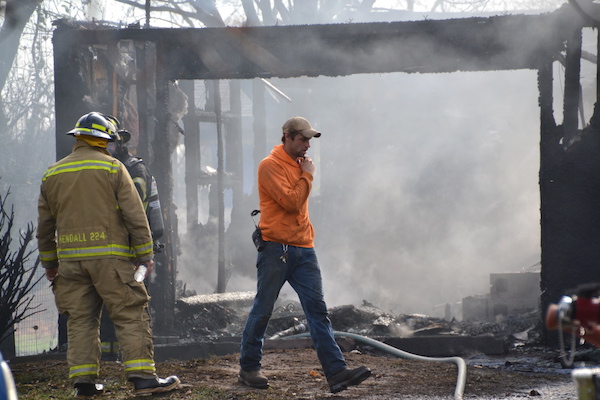 Fire Chief Jason Hardenbrook communicates to other firefighters by radio. Several tankers carrying water were needed to help douse the fire at the garage, which was set back far from the road.