Fire destroys Carlton home on Sawyer Road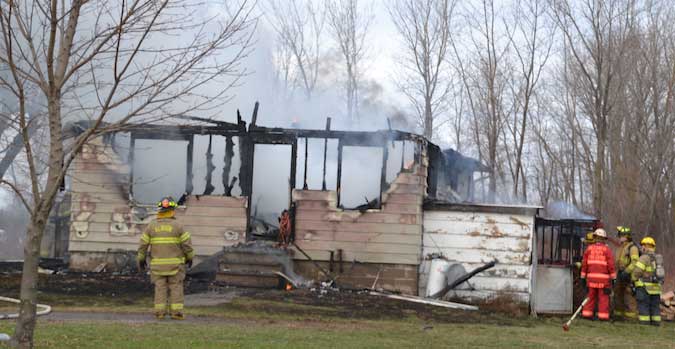 Photos by Tom Rivers
CARLTON – A house at 2089 Sawyer Rd. was destroyed in a fire around noon today in Carlton.
The fast-moving blaze spewed dark smoke that could be seen from about 10 miles away.
The owner of the house, Sheldyn J. Dysard, was out of town working and is making his way back today, Chief Deputy Michael Mele said.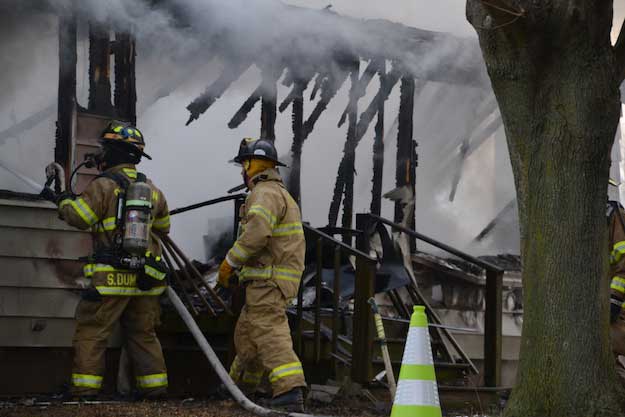 Carlton firefighter Seth Dumrese, left, puts water on the fire.
The fire was originally sent out by dispatch as a possible furnace fire at 11:47 a.m. Investigators will work to determine the cause of the blaze.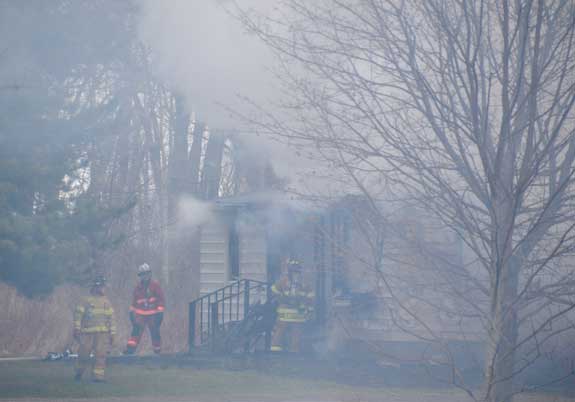 Carlton, Albion and Medina firefighters all responded to the scene.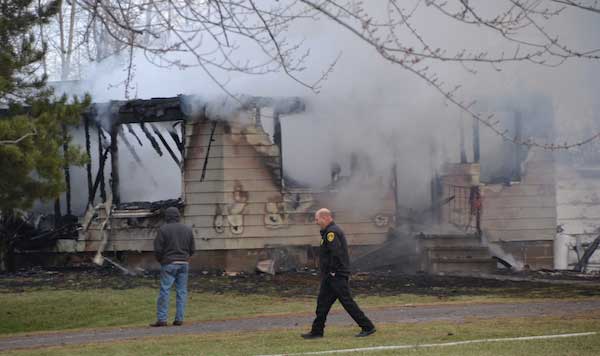 Chief Deputy Michael Mele of the Orleans County Sheriff's Office walks the perimeter of the fire today.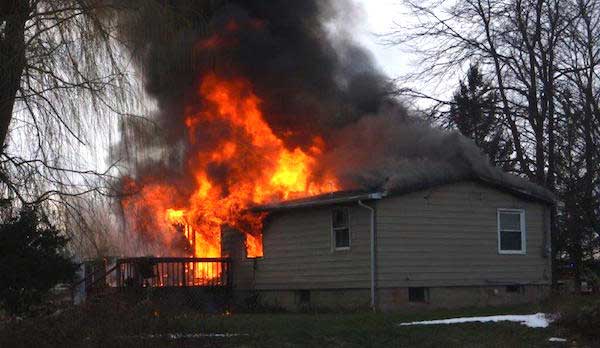 Provided photo: The house was engulfed in flames.