Fire destroys Carlton home on Route 18

Many fire departments battle blaze
Photos by Tom Rivers
CARLTON – A house owned by Dan and Rose Mawn is engulfed in flames this evening on Route 18. The address is near the townline for Carlton and Kendall, between Carr Road and Petersmith Road.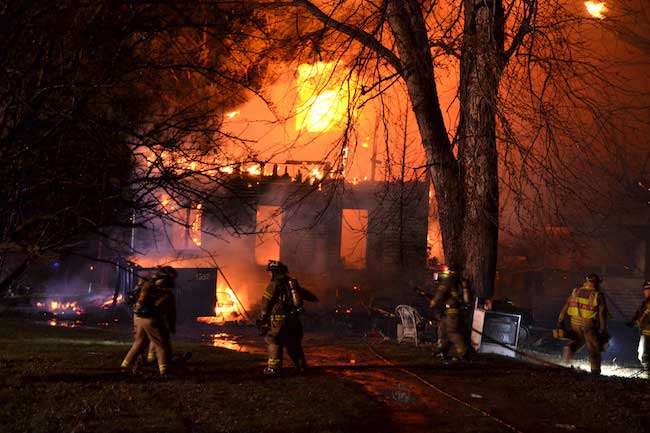 Numerous fire departments are at the scene. They were dispatched there at 5:24 p.m.
There isn't public water at the site so firefighters can't hook into fire hydrants. Many fire departments are using tankers to haul water to the location.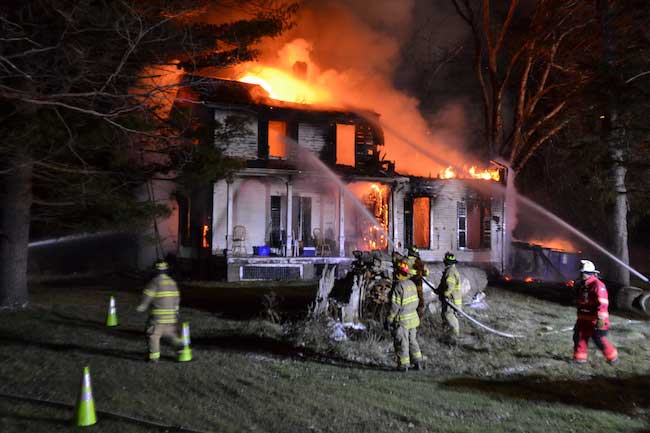 The Mawns were able to safely get out of the house, along with their dog.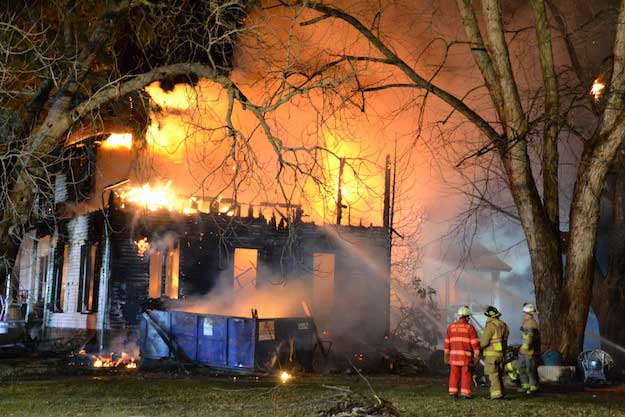 The house was damaged in the March windstorm when a tree fell on the structure. Friends of the Mawns said renovations had been approved by the Mawns' insurance company but the work has been held up by a bank. The Mawns were frustrated with the delays, the friends said.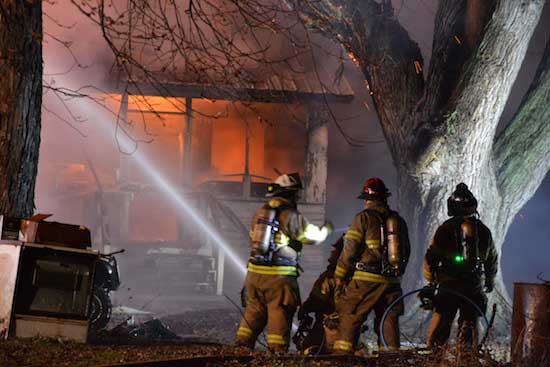 Firefighters get water on the back of the house. The entire building was engulfed in flames.