Fire destroys barn and camper in Holley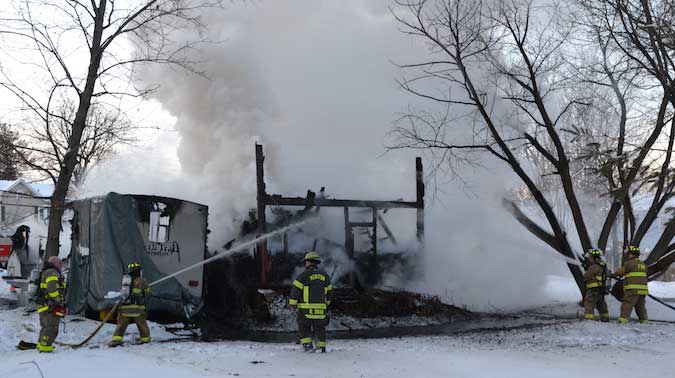 Photos by Tom Rivers
HOLLEY – Firefighters work in the freezing cold to put out a barn fire in the Village of Holley this afternoon. Firefighters were dispatched to 31 North Main St. at 3:31 p.m. for reports of a barn fire.
The barn and its contents were destroyed from the fire. The dark smoke could be seen more than 10 miles away.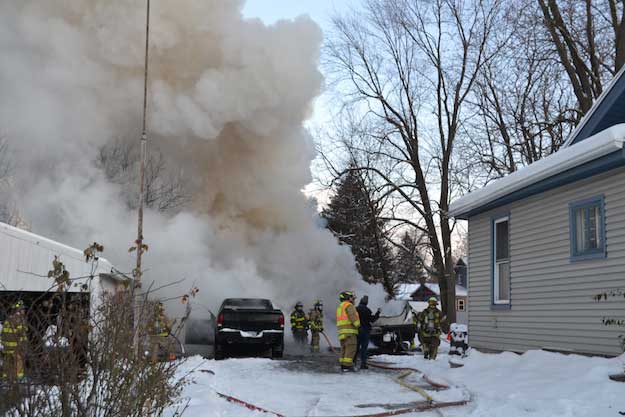 The owners of the property, Steve and Alissa Cole, were away during the fire.
Orleans County fire investigators were on scene to determine a cause of the fire.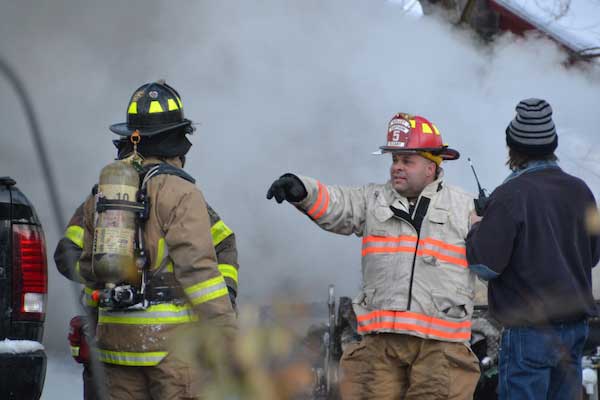 Rick Cary, a captain with the Holley Fire Department, helps lead the attack against the fire in Holley.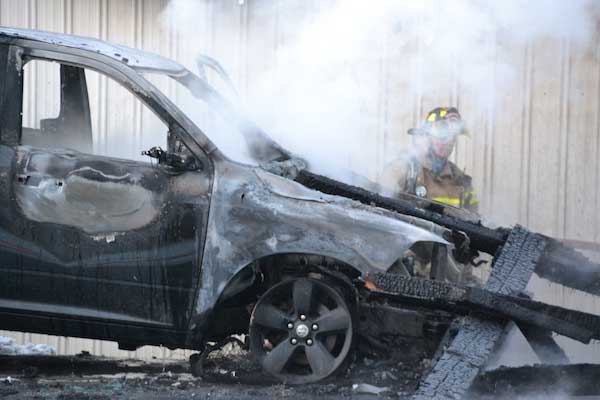 A pickup truck was also badly damaged from the blaze. The front tires melted from the heat of the fire.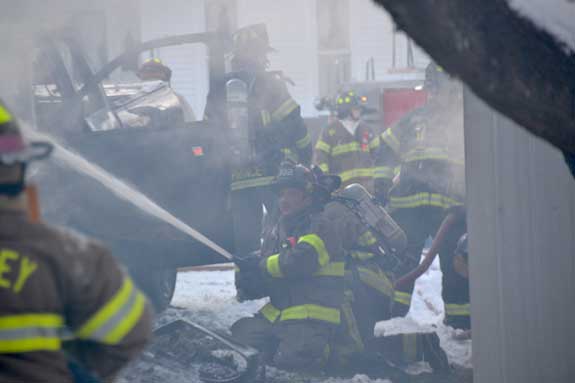 Firefighters get water on the fire. It was 15 degrees outside.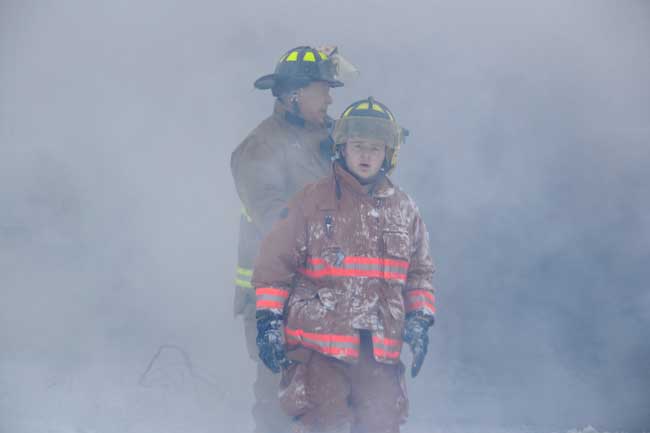 Firefighters, including a recruit in front with the Fancher-Hulberton-Murray Fire Company, battled smoky conditions at the scene.