Fire departments have open houses to recruit new members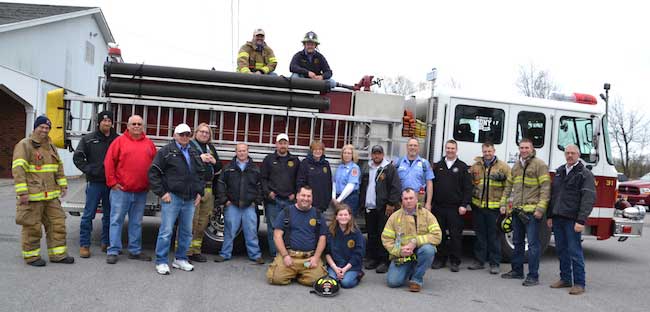 Photos by Tom Rivers
CARLTON – Several Carlton firefighters were part of an open house today for Recruit NY, a state-wide effort to attract more volunteers to serve in the fire department. Barre and Fancher-Hulberton-Murray also had recruitment open houses today.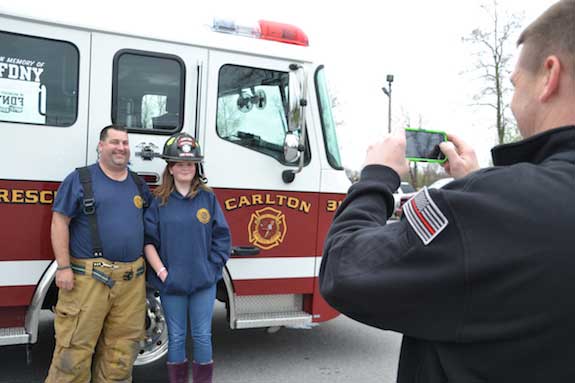 Carlton firefighter Justin Niederhofer takes a picture of David Bertsch, the EMS coordinator, and his 12-year-old daughter, Natalie.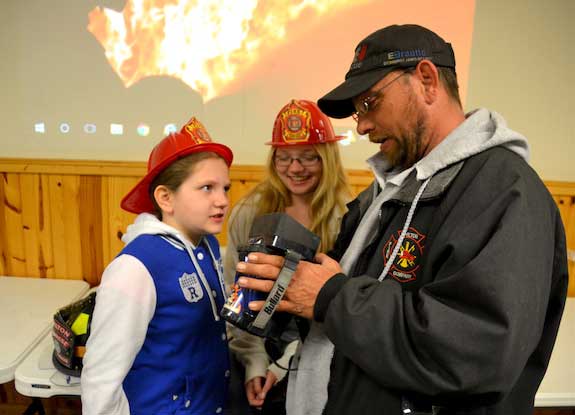 Carlton firefighter Randy Harrier shows a thermal imaging camera to his daughters, Amber, 10; and Kari, 13.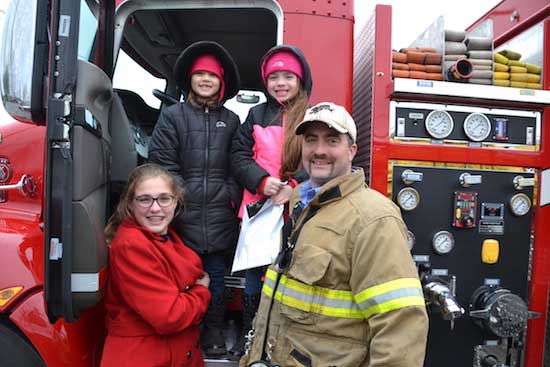 Carlton firefighter Seth Dumrese is pictured with his family, Emma Dumrese, Alivia Conlon and Logan Conlon.