Fire departments from 3 counties do extrication drills at Lyons Collision event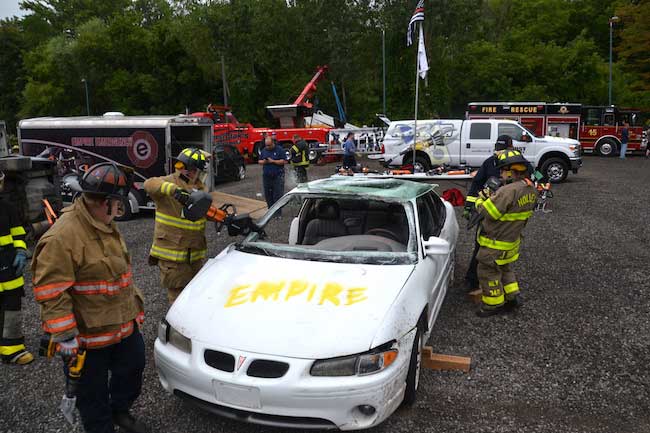 Photos by Tom Rivers
MEDINA – Lyons Collision in Medina this evening hosted about 200 firefighters from three counties so they could experiment with extrication tools and other equipment from multiple manufacturers.
The top photo shows Holley firefighters, including Chris Chilson (left) with a cutter. The firefighters used the tools to remove the tops of vehicles, as well as doors and other steel pieces.
Holmatro, Genesis and Hurst all had extrication tools – cutters and spreaders – for firefighters to use.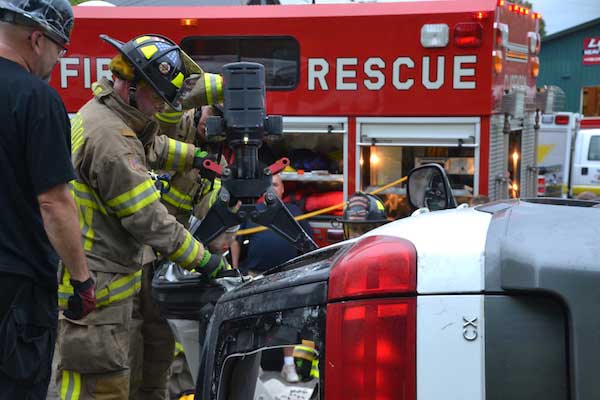 Marc Major of the Clarendon uses a spreader to pry off the roof of a vehicle. He is assisted by Eddie Sharp.
Bob Freida, the Clarendon assistant fire chief, said the opportunity at Lyons is very beneficial for the firefighters to try the tools, and also to work alongside firefighters from other departments.
"It's an opportunity to use different brands side by side," Freida said. "Each brand brings something different to the table."
Firefighters from Orleans, Genesee and Niagara bring fire trucks to the event, and that is a chance for the firefighters to see how the trucks are set up and how departments mount their tools and equipment.
"Everybody has different ideas on how to do things," Freida said.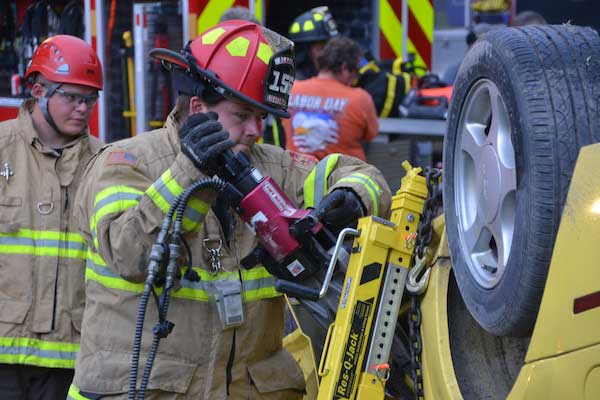 Ryan Thompson of the Alabama Fire Department uses a spreader tool to pop open a door. The Alabama FD also has a rescue jack in place to help stabilize the vehicle.
Jeff Lyons of Lyons Collision organized the seventh annual event at Lyons which included demonstrations and drills. Lyons is now a dealer for Genesis Rescue Systems.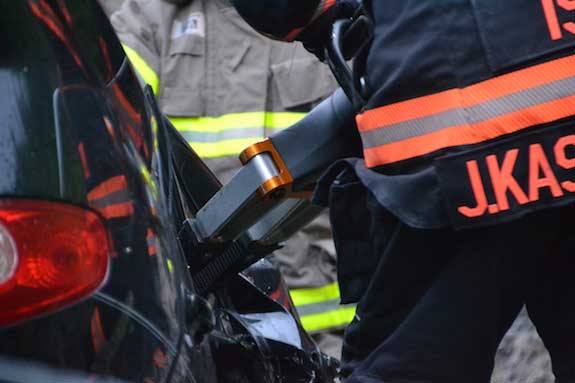 A Middleport firefighter uses a spreader to open a car door.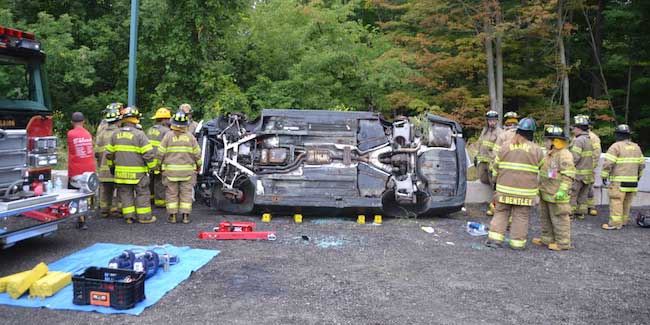 Albion and Barre firefighters worked together on drills with this car.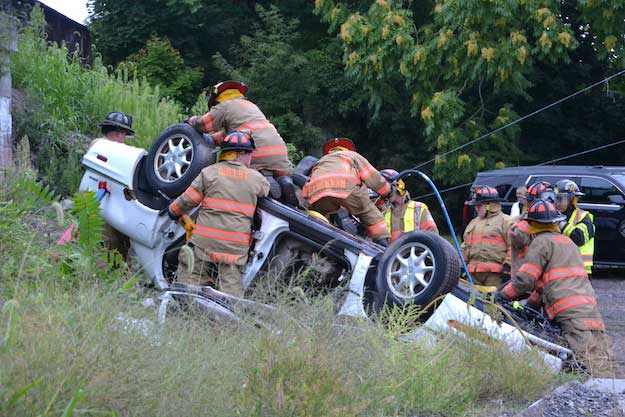 The Shelby Volunteer Fire Company had a crew of firefighters practicing with extrication equipment.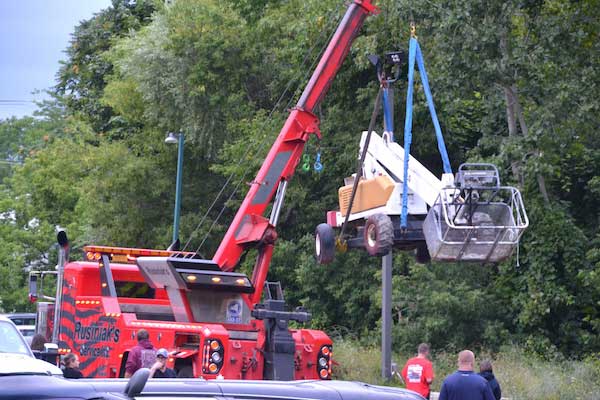 Rusiniak's Service in Buffalo brought a machine with a 360-degree boom. The powerful "rotator" can grab vehicles that weigh up to 115,000 pounds and swing them out of the way so rescue personnel can work on patients or free trapped people in a vehicle. Rusiniak's uses a mini crane to move a heavy high lift.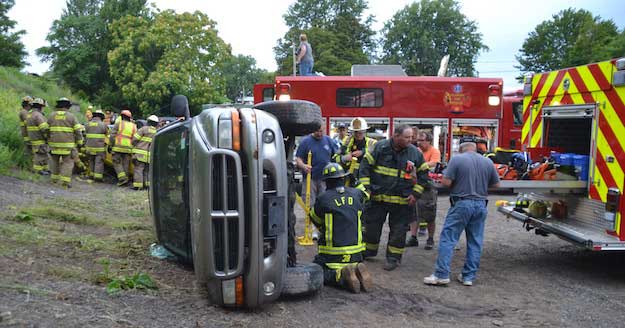 Lyndonville firefighters stabilize a truck on its side by using rescue jacks. The new jacks are quicker to get in place than wooden blocks, which were used for many years to stabilize vehicles at crash sites.