Fire departments enjoy friendly rivalry at Parade of Lights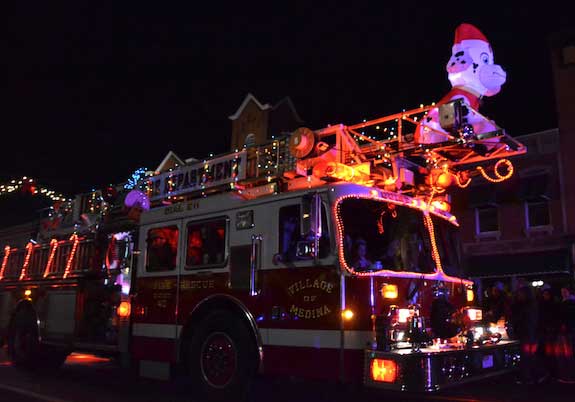 Photos by Tom Rivers
MEDINA – Several local fire departments decorated fire trucks with lights and ornaments in Saturday's Parade of Lights in Medina.
The top photo shows a fire truck from the Medina Fire Department headed down Main Street.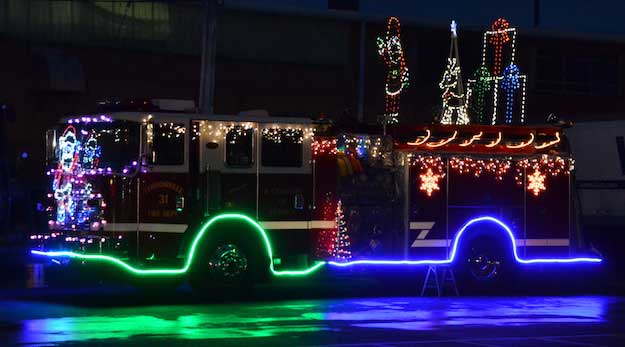 Lyndonville's fire truck was heavily decorated for the parade. The truck is shown in the staging area before the parade at the Olde Pickle Factory.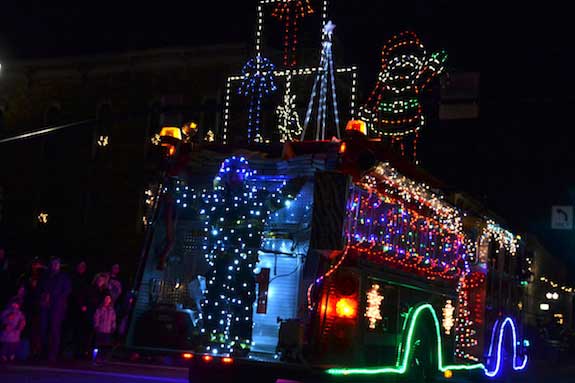 A Lyndonville firefighter is covered in lights and stands on the back of the fire truck for an added element in the the department's display.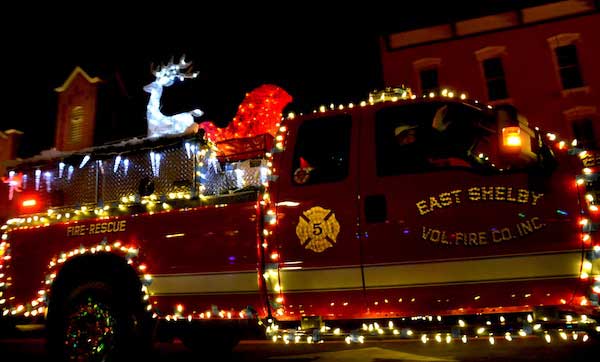 The East Shelby Volunteer Fire Company put lights on a fire truck and also had a sleigh with a reindeer on top of the truck.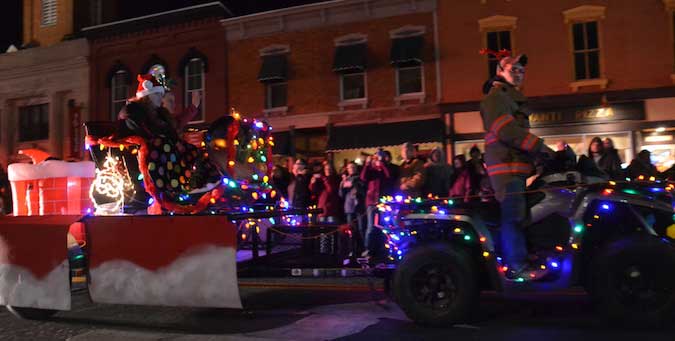 The Shelby Volunteer Fire Company had multiple units in the parade with all-terrain vehicles serving as reindeer pulling a "sleigh."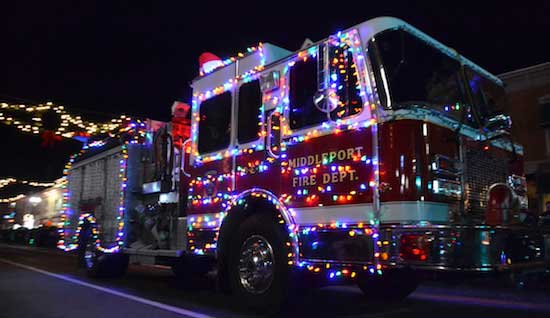 The Middleport Fire Department from Niagara County joined the fun.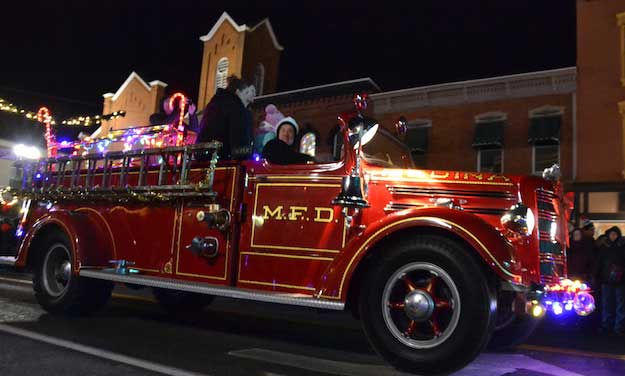 Tim Cooper of Medina debuted this restored historic Medina fire truck in the parade.