Fire damages Medina home on Park Avenue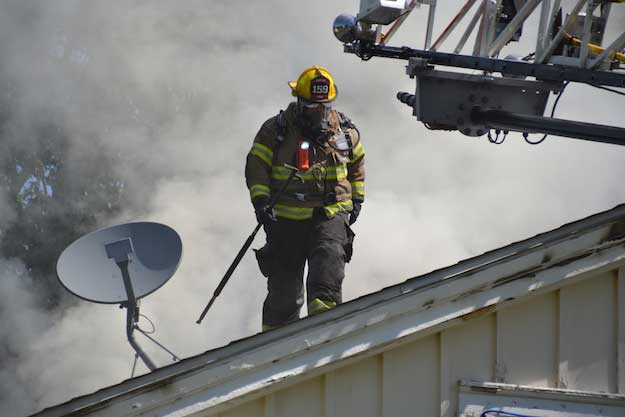 Photos by Tom Rivers
MEDINA – A fire with extensive smoke damaged a house at 414 Park Ave. this morning.
Mark McNeil owns the house and lives there with five other people. No one was injured in the fire.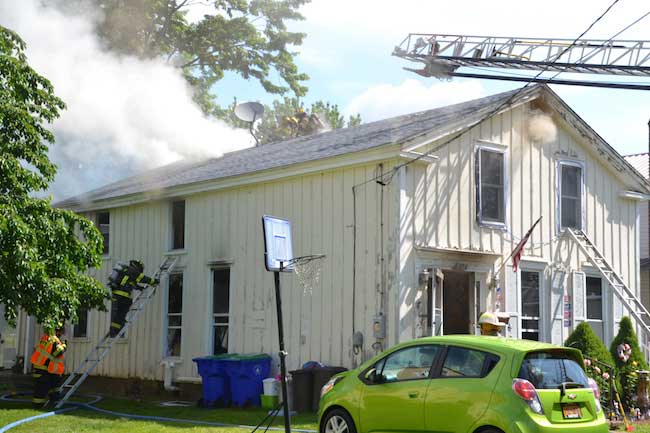 Firefighters were dispatched to the scene at 10:18 a.m. and arrived to see smoke coming out of the windows.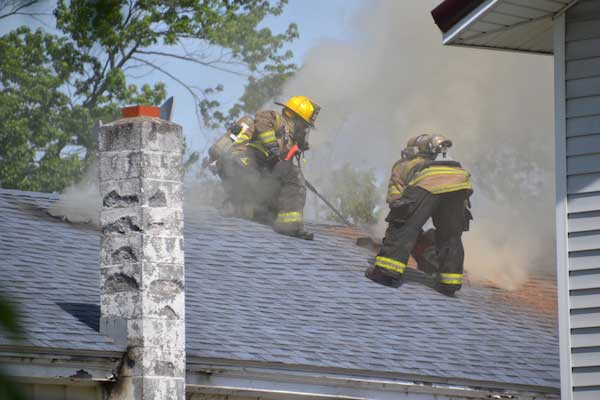 Firefighters knocked out windows and made holes in the roof to ventilate the building.
Firefighters from Medina, Lyndonville, Shelby, Ridgeway, East Shelby, Hartland and Middleport all responded.
Fire investigators are on scene to determine the cause. No other information is available.