Fire damages house on Countyline Road in Ridgeway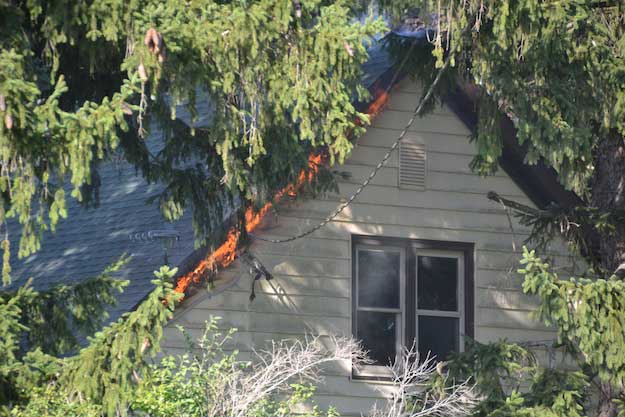 Photos by Tom Rivers
RIDGEWAY – A house was badly damaged by fire this afternoon at 3157 Niagara-Orleans Countyline Rd.
The fire was complicated by an arcing wire on the house. Firefighters weren't able to spray water on the blaze until electricity was turned off. That was about a 45-minute wait.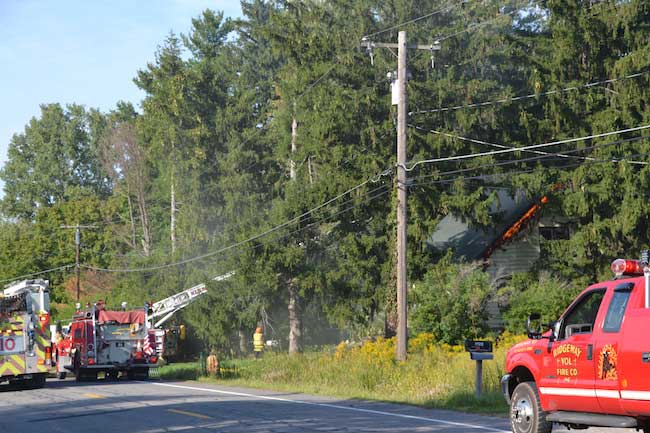 Several fire departments responded to the call, including Medina, Ridgeway, Shelby and Lyndonville. They were dispatched to the scene at 3:48 p.m.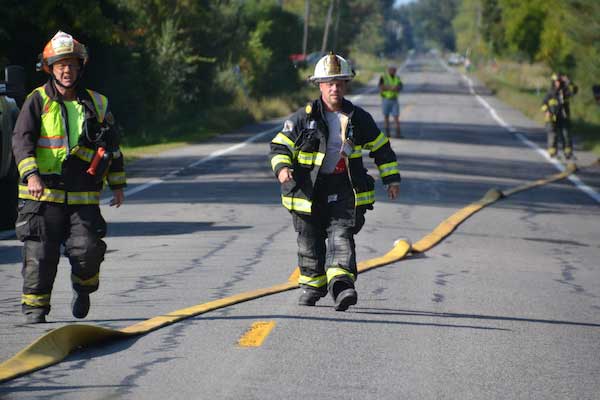 Don Marchner of the Ridgeway Volunteer Fire Company, left, and Mike Heideman of the Lyndonville Fire Department get the hose spread out on Countyline Road.
No additional information is available.