Fire damages house in Albion; all residents get out safely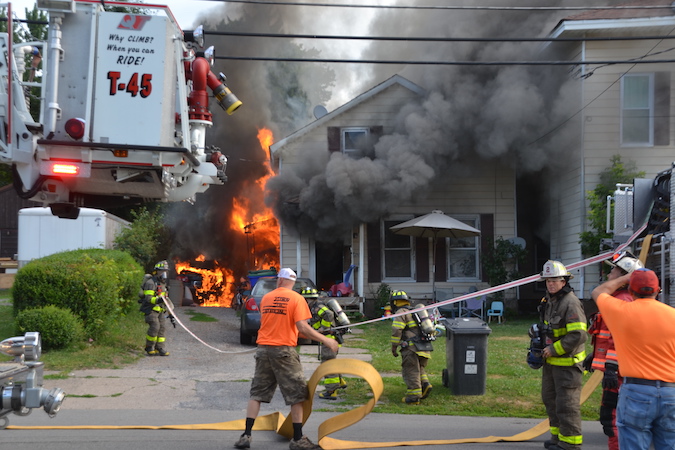 Photos by Tom Rivers
ALBION – Firefighters respond to a blaze a 215 East State St. this morning. There are about 10 residents in the house. Everyone was able to get out safely, Albion police officers said at the scene.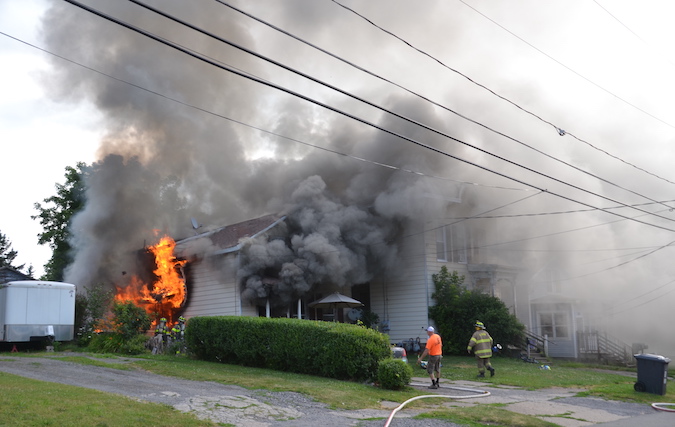 Multiple fire departments were dispatched at about 8 a.m. At least one car also was engulfed in flames. Residents were able to move other vehicles away from the house.
No other information is available.