Fire damages back of house in Barre on Kams Road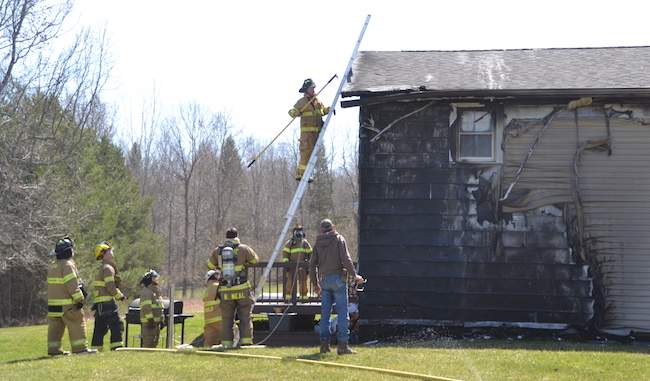 Photos by Tom Rivers
BARRE – Firefighters check the back of a house at 4591 Kams Rd. A fire damaged the exterior of the back of the house, but  was stopped from spreading very far into the interior of the house.
Barre, Medina and East Shelby firefighters were dispatched to the scene at 1:39 p.m. The fire was up the back side of the house and into the eaves and attic. Firefighters went inside with a hose up the stairs and into the attic, and knocked down the fire.
Barre Fire Chief James Neal said the interior damage was limited to the attic. Fire investigators were on scene to try to determine the cause.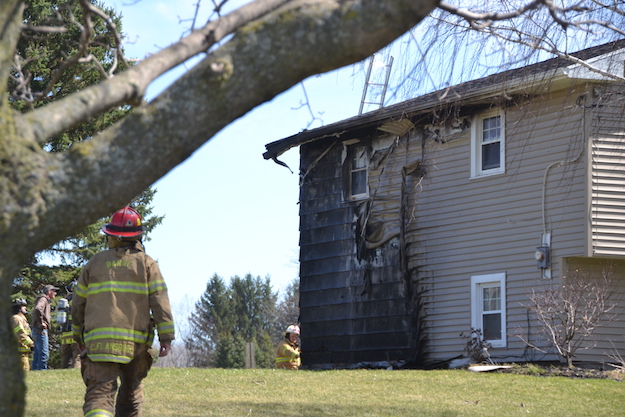 The siding melted on the house.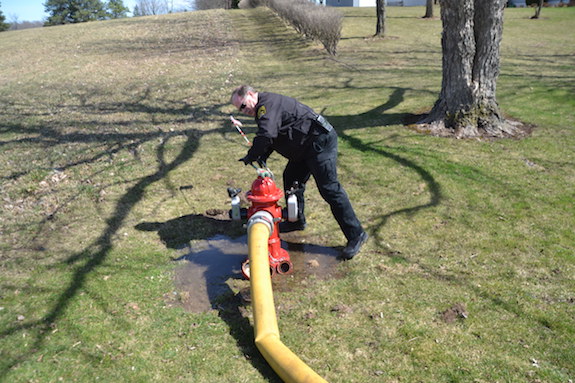 Orleans County Sheriff Chris Bourke opens up a fire hydrant on Kams Road.