Fire breaks out in house on West Countyhouse Road in Albion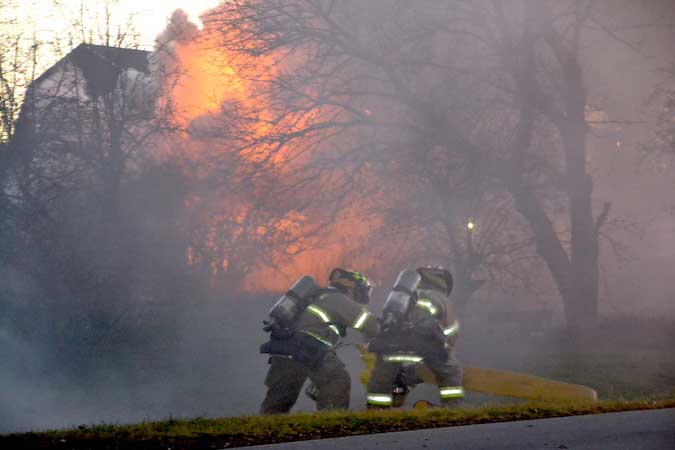 Photos by Tom Rivers
ALBION – Two Albion firefighters work together to connect a hose to a hydrant while a house burns on West Countyhouse Road at about 5 p.m.
The resident of the house, an elderly man, escaped without injury. His name hasn't been released.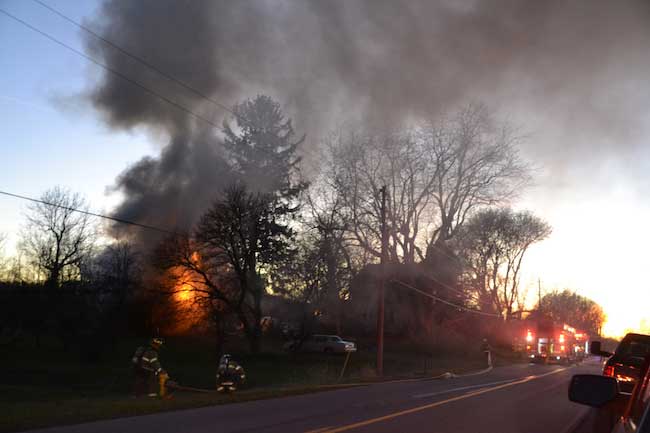 The house is set back from the road and is next to 13020 West Coutyhouse Rd., between Long Bridge Road and Allen's Bridge Road.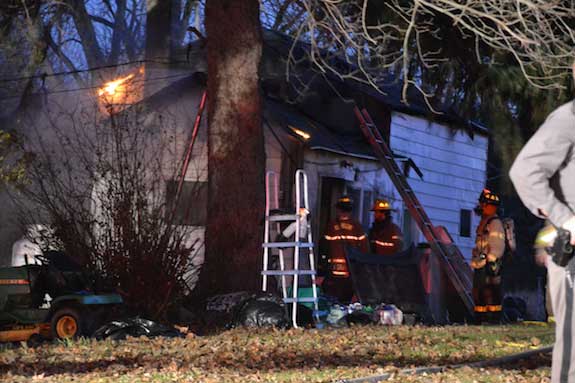 Firefighters from Albion, Barre and Medina responded to the call.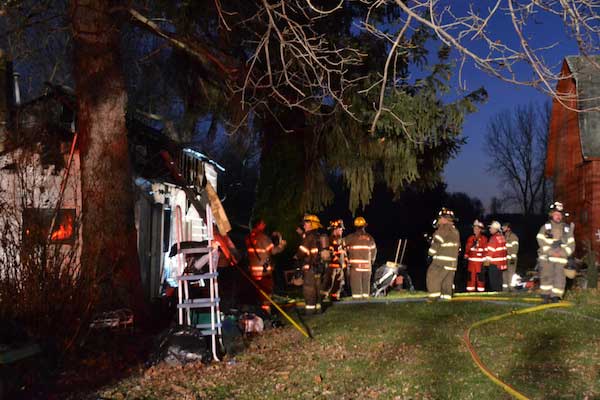 The cause of the fire is under investigation.