Father-Daughter Dance draws a big crowd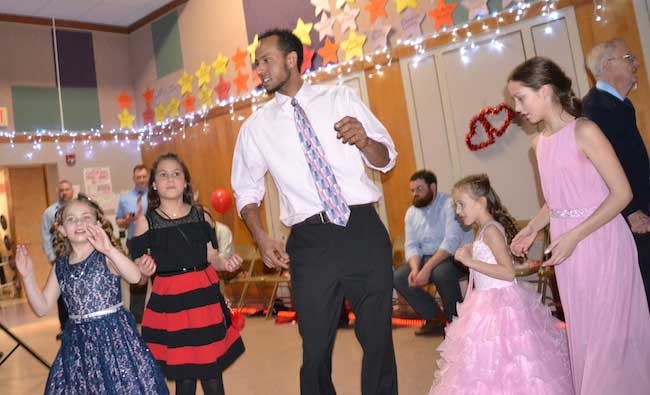 Photos by Tom Rivers
ALBION – The 20th annual Father-Daughter Dance drew 250 people to the Ronald L. Sodoma Elementary School cafeteria on Friday evening. Jeremiah Knight of Albion was a first-time attendee. He is dancing with his daughter McKinley, wearing the red and black dress.
Harvest Christian Fellowship in Albion organizes the annual dance held on the Friday near Valentine's Day.
The 250 attendees just missed setting a record for the biggest crowd ever for the dance. Last year there were 260. The event has grown in popularity over the years. Prior to last year, it had only topped 200 people once. Some of the fathers and daughters have been attending the event each year for more than a decade.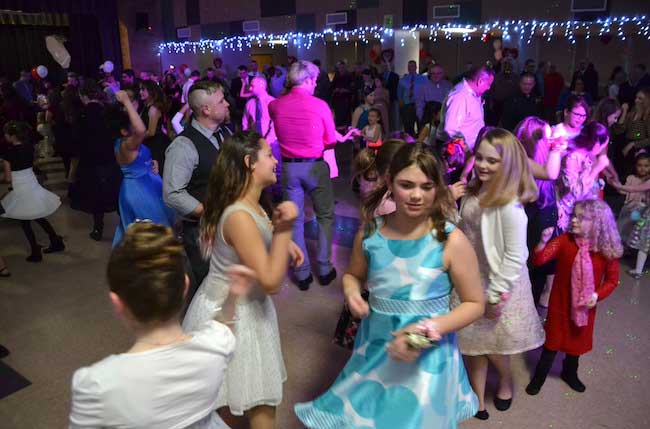 Many of the girls who attended the event were happy to dance with their friends, as well as their fathers.