Fast-moving fire destroys barn in Clarendon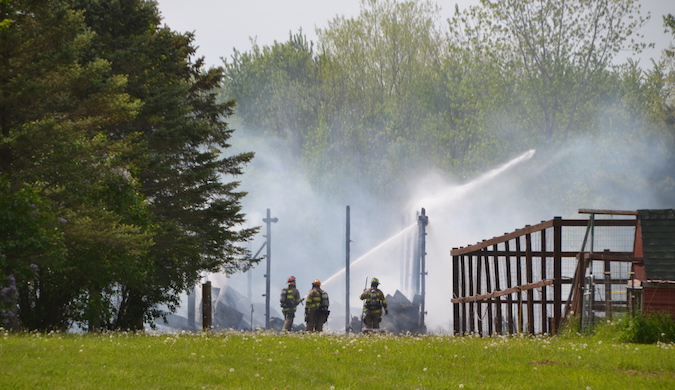 Photos by Tom Rivers
CLARENDON – Firefighters hose down the spot where a barn stood before being destroyed by a fire this afternoon.
The property at 5414 South Holley Rd. is owned by Gary Helms. It is located south of Route 31A between Gladden and LaDue roads.
Firefighters were dispatched to the scene at 3:01 p.m. Black smoke spewed into the air and could be seen from several miles away.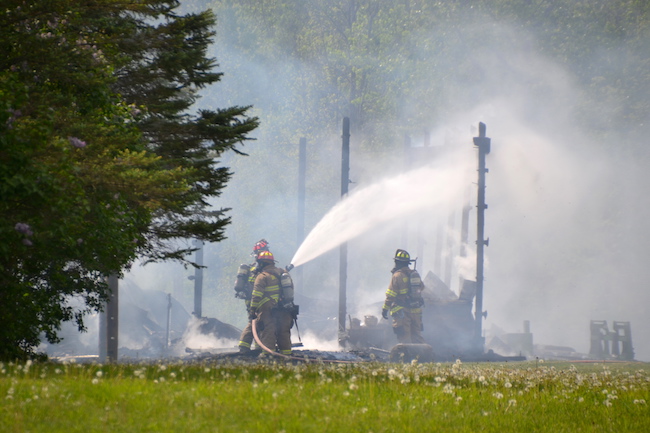 The barn was devoured by the fast-moving flames.
Orleans County fire investigators were at the scene. No additional information is available.