Farmers market vendors like new location up Main Street in Albion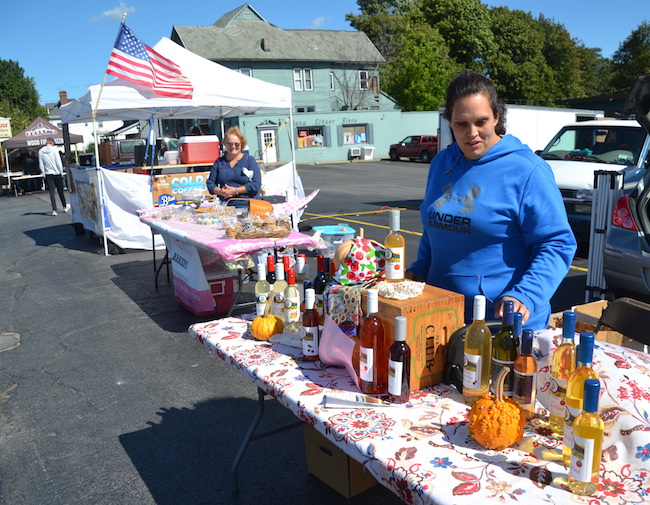 Photos by Tom Rivers
ALBION – Ashley Roesch, an employee with Circle B Winery, sells some of the fruit wines from Circle B on Sunday in Albion. Pamela Jenks of Pretty Sweet Bakery is in back at left. They are among about a half dozen vendors at the Albion Farmers Market.
The market, which debuted on June 13 in the downtown, has moved south to the Main Street Store parking lot across from Hoag Library.
The vendors on Sunday said the new location is working better, with more people stopping by. The site has easier parking and is more visible.
"It's not tucked in as much," Roesch said.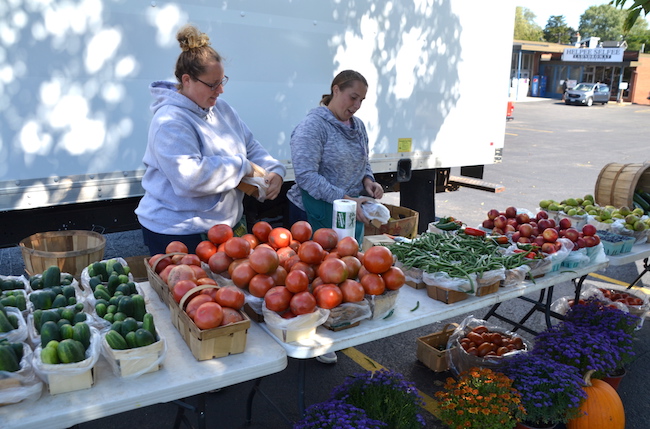 Amanda Mrzywka and Katie Mann, right, of Navarra's Farm Market & Greenhouses were selling a variety of fruits and vegetables. This was the second week at the new location.
Mrzywka likes that the new spot has wheelchair accessibility and more parking.
The market continues on Sundays from 9 a.m. to 2 p.m. until Oct. 17.
The Albion Merchants Association is the organizer of the market.