Farmers market returns to Main Street in Albion on Sundays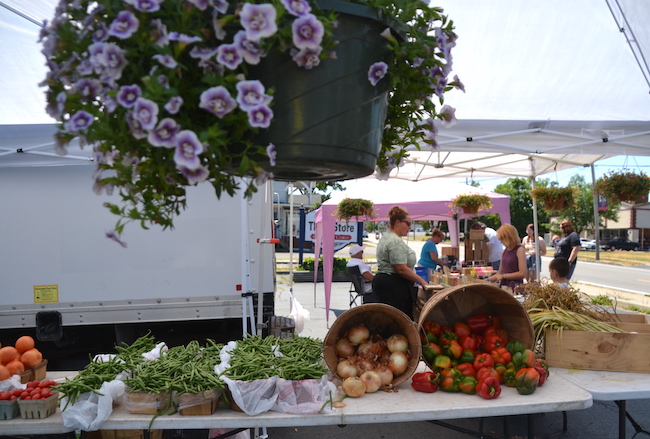 Photos by Tom Rivers
ALBION – The Albion Farmers Market returned for the start of its second season on Sunday. The market will be based out of the parking lot for the Main Street Thrift Street, across from Hoag Library.
Amanda Mrzywka of Navarra's Farm Market & Greenhouses is shown. Navarra's sells flowers, fruits and vegetables, and home-made soaps.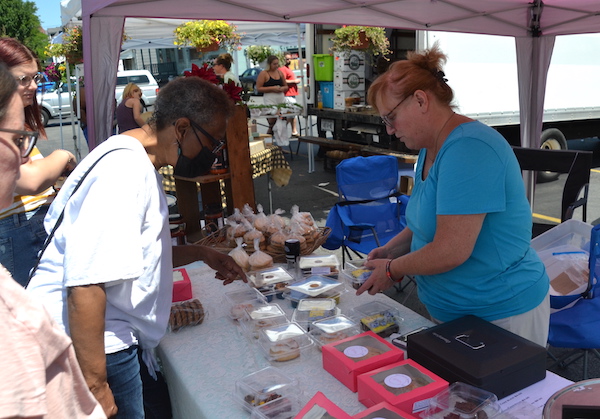 Pamela Jenks of Pretty Sweet Bakery sells baked goods at the market on Sunday. The market will be open from 10 a.m. to 2 p.m.
More vendors are welcome to be part of the market. For more information contact Katrina Chaffee of Community Action at 585-589-5605, ext. 117 or Mrzywka or Debbie Prest.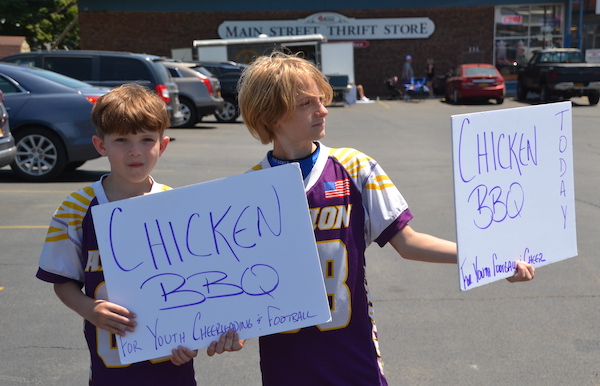 Caleb Hughson, 10, and his brother Cole, 12, held signs encouraging people to buy a chicken barbecue dinner on Sunday to benefit Albion youth football and cheerleading. There were 200 dinners available.
Albion youth football and cheerleading will have a camp this Wednesday and Thursday at Bullard Park from 5 to 8 p.m.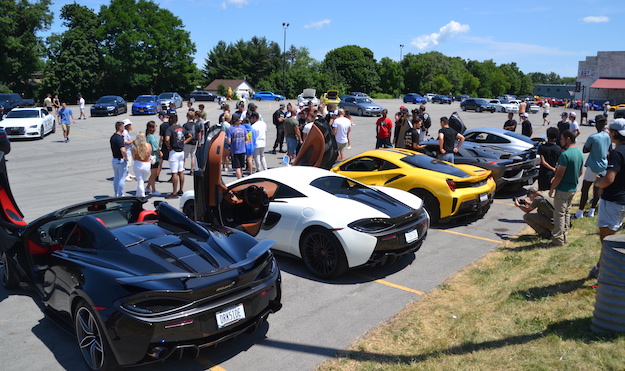 Sunday it was also busy outside Dubby's Tailgate on Platt Street where there was a car show. Some of the big attractions were a Ferrari, Porsche and Lamborghini. There were other classic cars as well on display.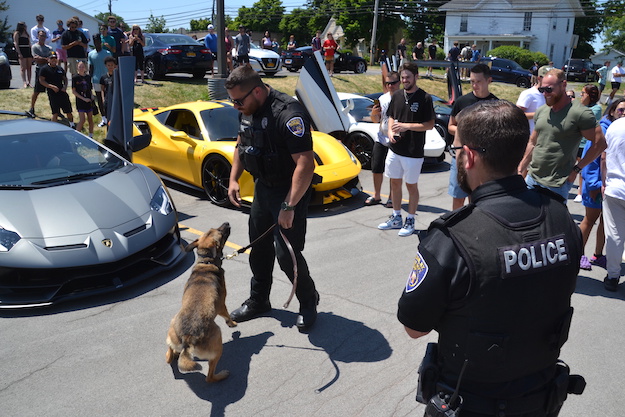 Nathaniel Staines, Albion's K-9 officer, brought Badger to meet with some of the car enthusiasts. Badger is a Belgian Malinois and a very friendly dog.