Farmers market opens in downtown Albion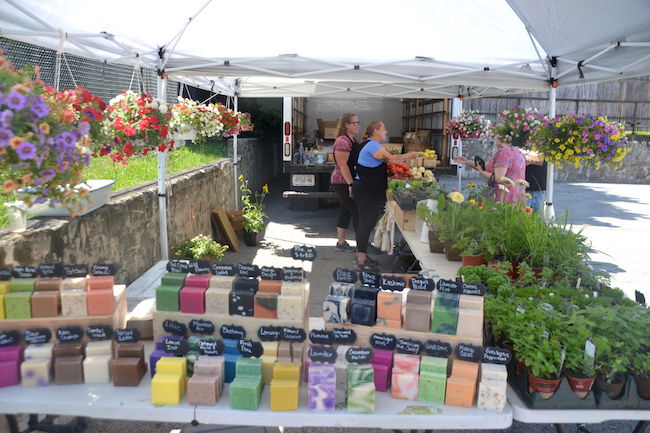 Photos by Tom Rivers
ALBION – Today is the debut of a farmers market in downtown Albion. The top photo shows Katie Mann, right, and Amanda Mrzywka of Navarra's Farm Market & Greenhouses, one of 10 vendors at the market today.
About a dozen vendors have signed up to be at the market. They won't all be there each Sunday from 9 a.m. to 2 p.m.
The Albion Merchants Association organized the market which is in the municipal lot on Main Street, just north of the First Presbyterian Church of Albion.
There used to be a farmers market in Albion and it was in the parking lot at Save-A-Lot. That market was in operation for 10 years before closing in 2014.
Mrzywka likes the site in the downtown much better mainly because there is protection from the wind. Vendors used to see their canopies blown over at the other location.
Navarra's will be selling vegetables, flowers and home-made soaps. They accept the senior citizen, SNAP and WIC benefit cards and coupons.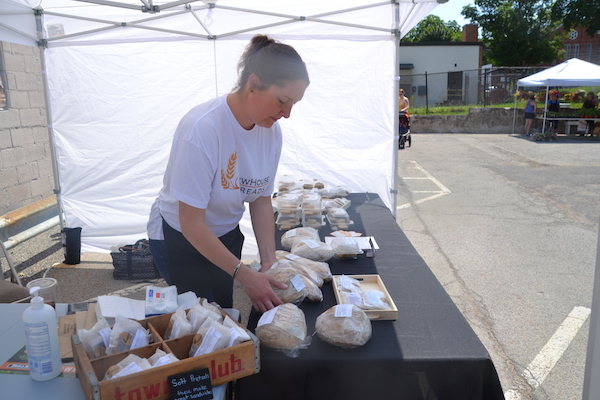 Jill Newman, owner of New House Breads in Lyndonville, is one of the vendors in Albion. She also is a vendor at Medina's public market and plans to be at Lyndonville's when it starts next month.
She makes and sells dairy- and egg-free breads, and some gluten-free breads, as well as boules, pizza crusts, pretzels, scones and shortcakes.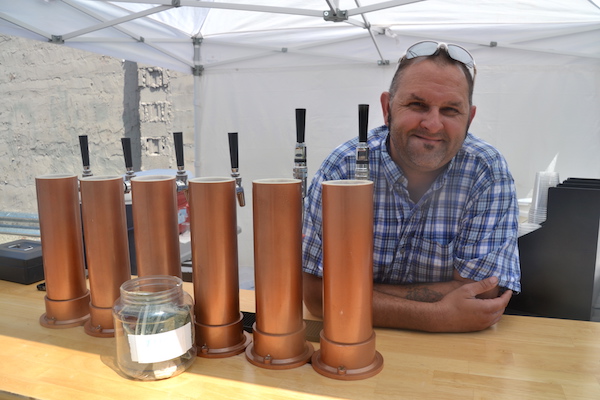 J.R. James, owner of Blue Groove Coffee in Albion, is among the vendors. He goes to other farmers markets and special events.
He is happy to see the market on Main Street in Albion. He was on site today at 7 in the morning, setting up.
"This will be good for Albion," he said. "It will help Albion grow and bring people downtown."
Other vendors at the market today include Dubby's Wood Fired Pizza, Stymus Farms, Circle B Winery, Saeva Farm, Red Check Rustic, Bee Together Woodworking & Crafts, and Amy Sherman's Soy Candles.