Farmers' market opens for new season in Medina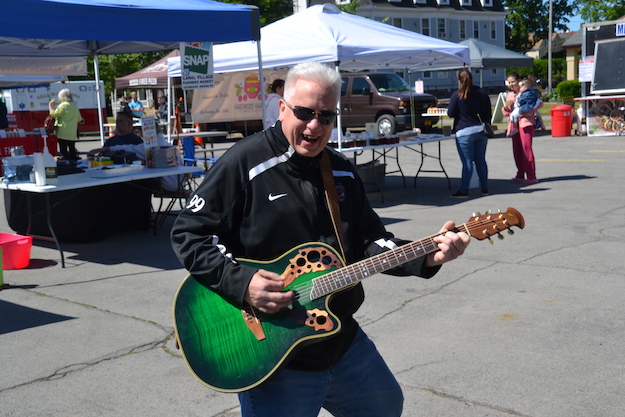 Photos by Tom Rivers
MEDINA – Tom Keefer of Celtic Cross strolled around the Canal Village Farmers' Market today for opening day of a new season at the market, which goes every Saturday at the corner of West Center Street and West Avenue.
The market is open year-round with today the return of many of the vendors during the busier summer season.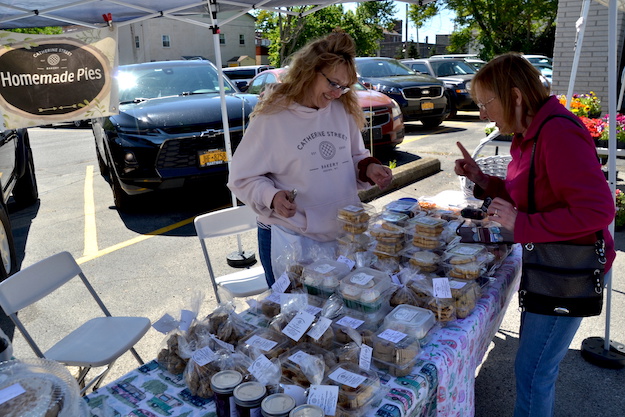 Hannah Pollard, owner of the Catherine Street Bakery, discusses some of the baked goods she has available with customer Pat Payne.
This is Pollard's third season a vendor. She started selling home-made masks in the early days of the Covid-19 pandemic and then shifted to making pies, cookies and other baked goods.
"I like the customers and being outside," Pollard said. "This is basically my storefront."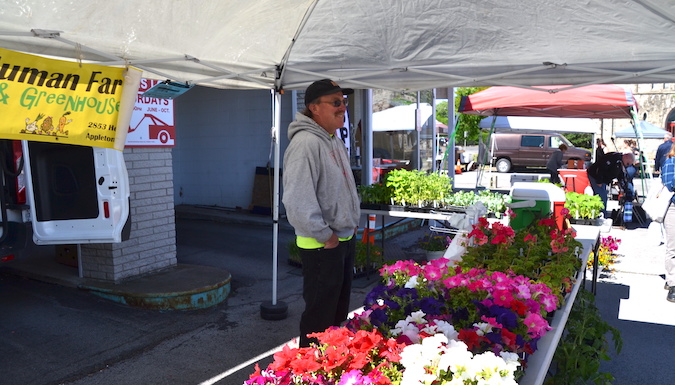 Ron Human of Human Farms in Appleton is starting his sixth season as a vendor. He has flowers today and will soon have many vegetables with lettuce, green beans and sweet corn almost ready.
Human said the market is busy with people through the morning and early afternoon. The market tends to draw 300 to 400 people on Saturdays, said Gail Miller, the market manager. The crowd for opening day was about 500.
The market is sponsored by the Orleans Renaissance Group.