Farm-to-Table dinner raises funds for new health and wellness center in Albion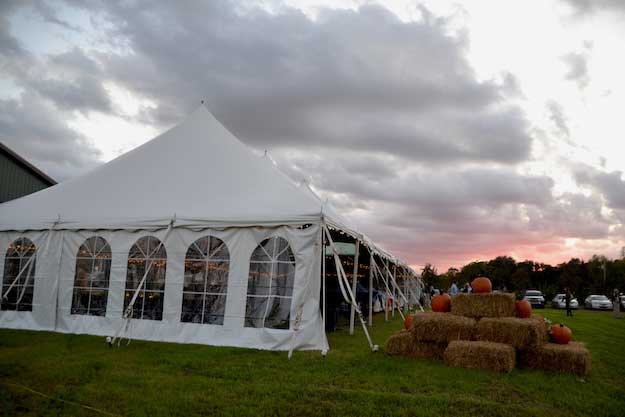 Photos by Tom Rivers
KENDALL — Oak Orchard Health held its first farm-to-table dinner on Saturday with 150 people attending the event at Partyka Farms.
Proceeds from the first-time fundraiser, called Rootstock, will go towards Oak Orchard's new health and wellness center that is opening in Albion next month at the former OTB, next to Oak Orchard's doctor's offices at 301 West Ave.
The new center will offer behavior health (mental health), alternative pain therapy and substance abuse.
Mary Ann Pettibon, Oak Orchard Health chief executive officer, was pleased with the event, and expects it will be back next year.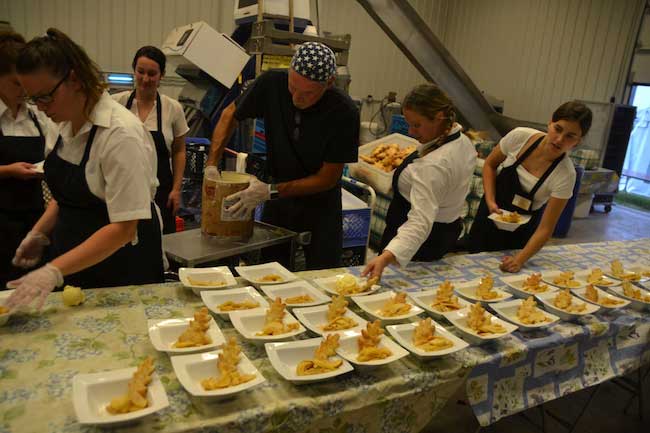 Staff from The Farmer's Table in Hamlin, which is owned by the Partyka family, prepared the meal, led by chef Guy Warren. This photo shows Bob Ryan, a friend of the family, scooping ice cream on the baked fruit desserts.
The dinner buffet included beef tenderloin, chicken saltimbocca, gourmet pasta and cheese, smashed potatoes, mixed vegetables and roasted corn on the cob from the farm.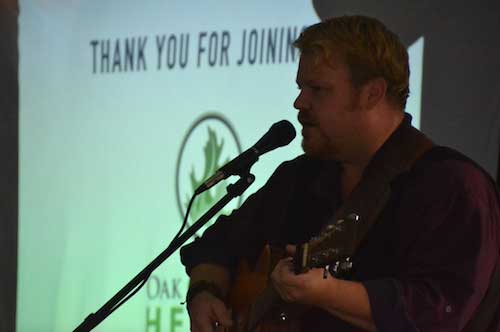 Chris Wilson provided music during the dessert time.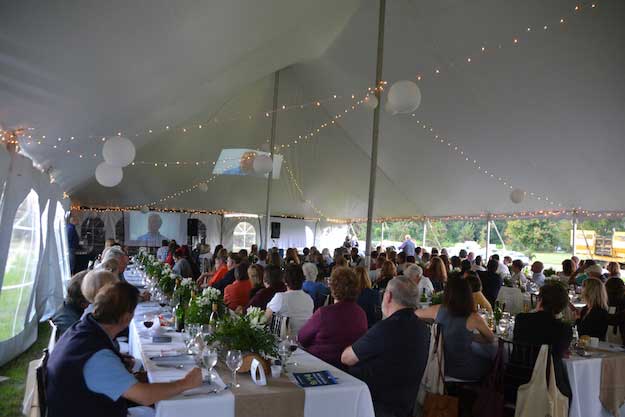 Oak Orchard shared testimonials during the dinner from doctors who serve Oak Orchard's 22,000 patients at sites in Albion, Lyndonville, Brockport, Warsaw and Hornell.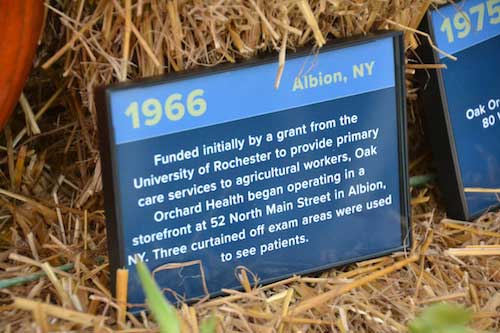 The display at the dinner included cards showing milestone events in Oak Orchard's history, including its founding in 1966 in Albion. Oak Orchard initially was focused on provided healthcare and services for farmworkers. Oak Orchard has expanded many times since it started. Farmworkers remain an important focus of the organization's mission, with Oak Orchard serving about 1,500.
Oak Orchard serves the general population, including many people without insurance or who are underinsured. The organization also provides dental and eye care, and has a mobile dental unit that goes to local school districts.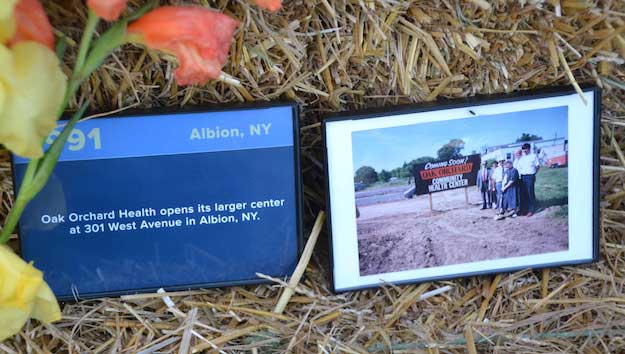 Oak Orchard Health in 1991 built a new site at 301 West Ave.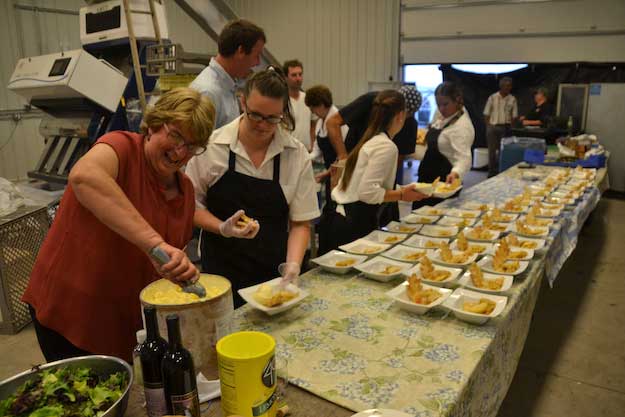 Lora Partyka helps scoop ice cream for the desserts during the dinner. The family was happy to host the big event. The field for the dinner was next to Partyka's Farm Market on Monroe-Orleans Countyline Road. The farm has two kitchens which were used to cook the meals.
The field for the dinner was in an apple orchard.
Oak Orchard Health presented an award to Lora's husband, Jeff, who served on the OOH board of directors for several years.
Adam Krenning, who led Albion's FFA and agriculture program for about 20 years, also was recognized with an Agricultural Connection Award during the event.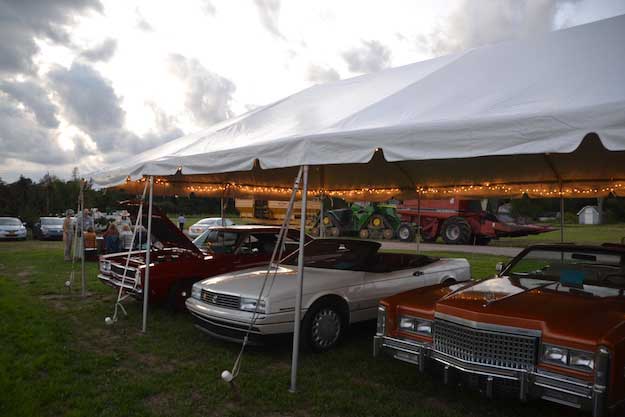 Jerry Archibald brought these five classic cars to add to the ambiance to the farm-to-table dinner at Partyka Farms. Archibald works with Oak Orchard Health through his job as a partner and CPA with the Bonadio Group.