Farm Credit presents scholarship to student from Albion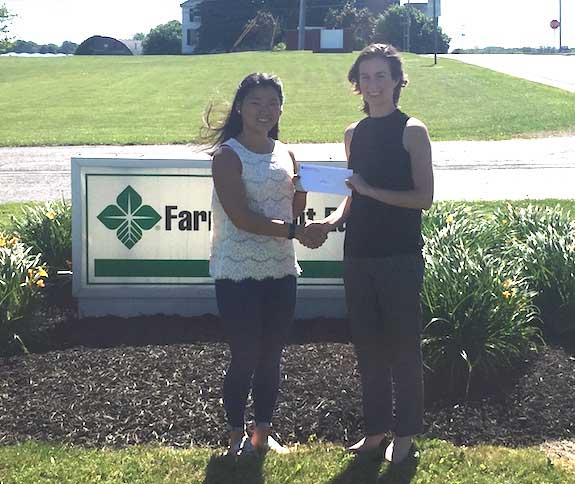 Provided photo
BATAVIA – Clara Stilwell, left, from Albion was awarded a $1,500 scholarship from Farm Credit East, ACA. Clara was one of two scholarship winners selected from the Batavia branch which serves seven Western New York Counties.
The scholarships are awarded to students which have post high school career paths focusing in agricultural. An associates, bachelors or graduate degree as well as technical school attendance qualifies as post high school education. Clara is pictured with Anna Smith who serves as a Farm Credit East  loan officer in the Albion area.
Clara just finished her freshman year at Cortland State and is transferring to Cornell University this fall.