Fall salmon run brings fishermen to Orleans County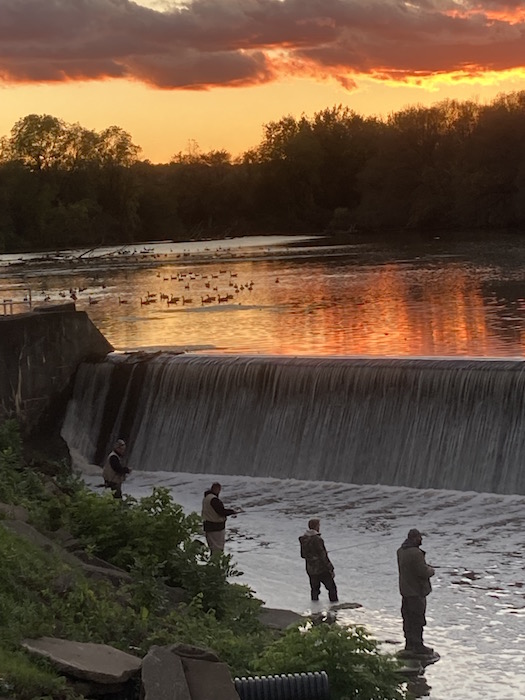 LYNDONVILLE – Tami Slingerland sent in this photo last evening of a group of anglers trying to catch salmon near at the dam at Johnson Creek in Lyndonville.
The salmon and trout are making their annual run up Lake Ontario tributaries. Fishing is the county's top tourism draw, bringing anglers from many states.
The total economic impact from fishing in Orleans added up to $27,989,393 in 2017, according to survey results from the DEC.
Out-of-state anglers account for 70 percent of the fishing economic output in Orleans County, $19,620,488 of the $27,989,393. County residents who fish accounted for $1,767,334 in economic activity while other New York state residents outside Orleans represented another $6,601,571, according to that survey.