Fall foliage at its peak throughout much of Upstate NY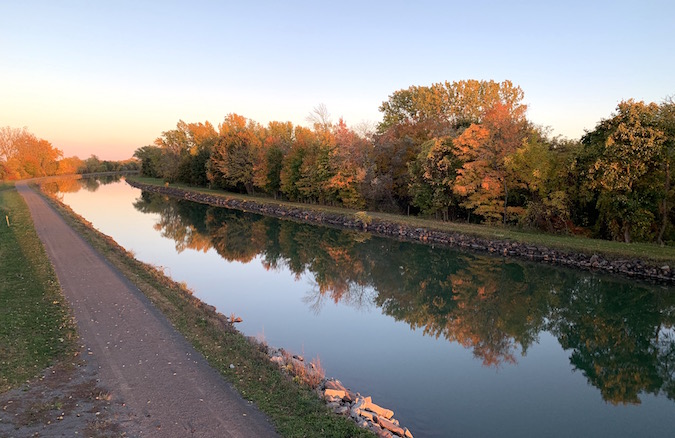 Photos by Tom Rivers
ALBION – The leaves are changing colors with many at their peak along the Erie Canal in Albion, just east of the Butts Road bridge. These photos were taken on Friday evening.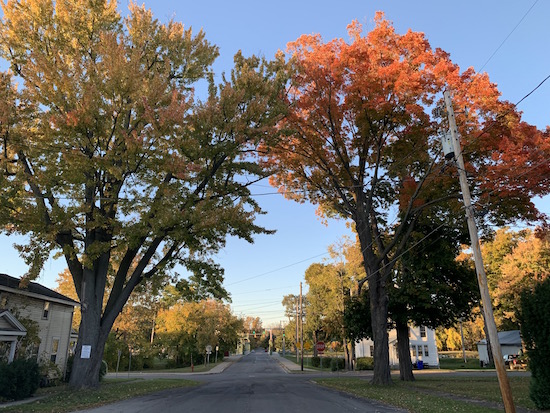 This photo shows two tall trees on Ingersoll Street in Albion near Bank Street.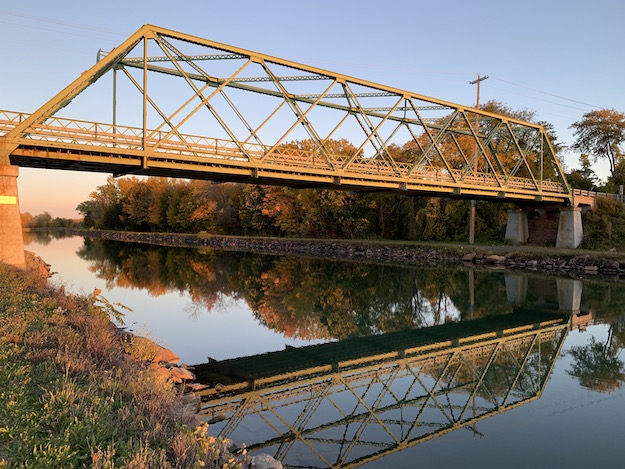 The Butts Road canal bridge and some of the trees with their colorful leaves are reflected in the Erie Canal.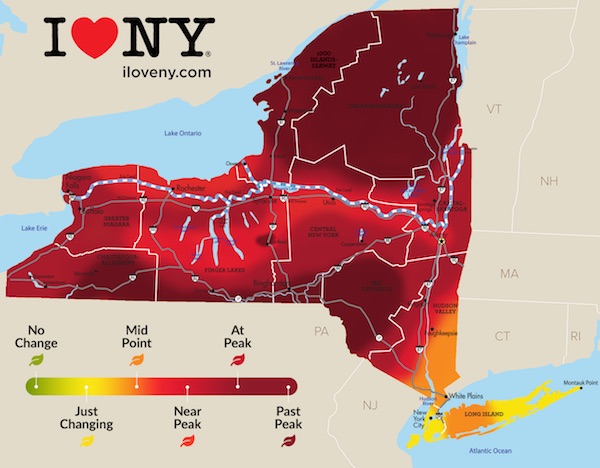 The map from the state shows nearly the entire state is at peak colors for fall foliage.
In the Greater Niagara region, spotters in Orleans County from Albion expect 50 percent change this weekend, with near-peak conditions, but heavy rain and wind have caused significant leaf droppage, according to state tourism officials.