Fall colors on display with more to come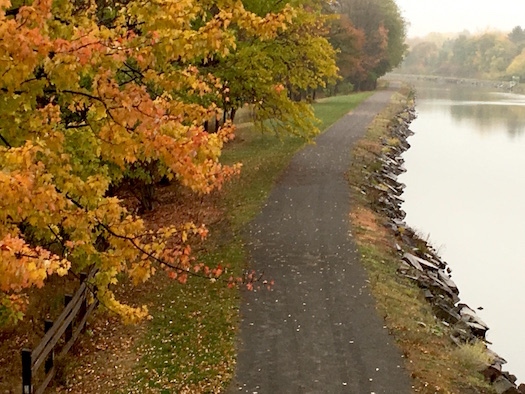 ALBION – The the leaves are putting on a colorful display in Orleans County, although there is still a lot of green out. We still have time to enjoy fall before winter rears its head.
I was out for a jog/walk today along the canal in Albion. (A little jaunt was needed after the Patriots dismantled the Bills.)
The top photo shows the canal and towpath looking east from the Brown Street bridge.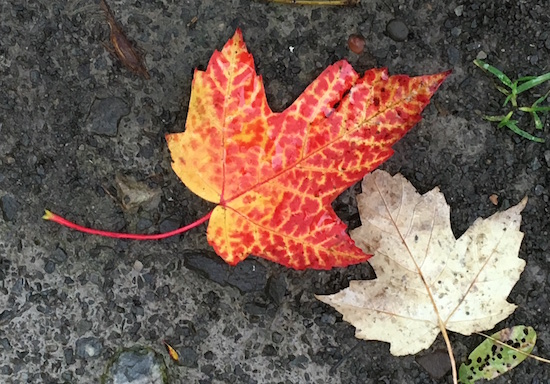 These leaves were on a path near the canal that leads to Brown Street.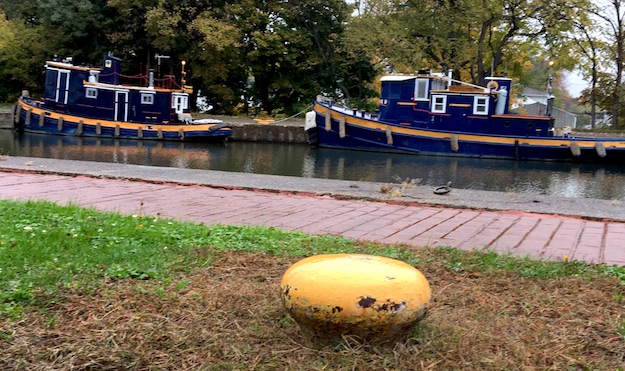 Several tugboats and tenders are tied up in Albion between the Main Street and Ingersoll Street lift bridges. The canal season ends on Nov. 20.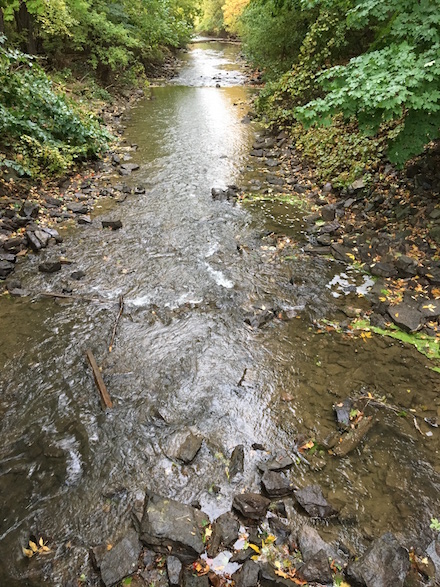 This is the spot where Sandy Creek runs under the Erie Canal. This is just north of the canal. Community Action of Orleans & Genesee is on the south side of the canal.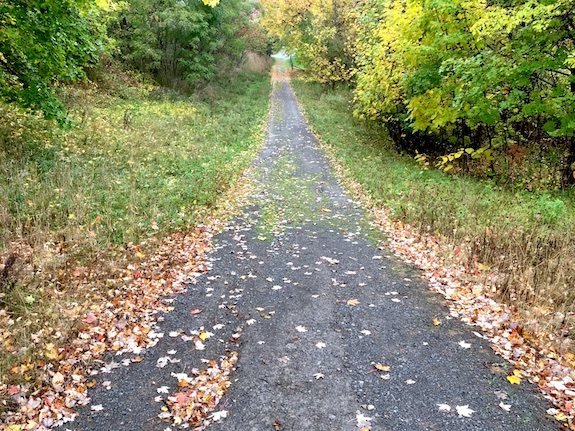 Here is that path from the canal to Brown Street.
There are still some 60-degree days in the forecast. Monday (Halloween) will reach a high of 47, followed by a high of 69 on Tuesday and a high of 68 on Wednesday. Thursday is forecast for a high of 59, followed by Friday topping out at 49, according to the National Weather Service in Buffalo.