Fairgrounds hosts 6th graders for 51st annual Conservation Field Days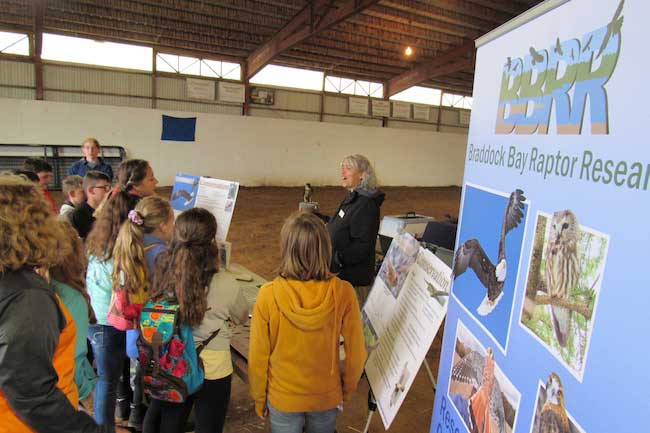 Photo courtesy of Kristina Gabalski, Cornell Cooperative Extension of Orleans County
KNOWLESVILLE – Daena Ford of Braddock Bay Raptor Research returned this year with live raptors during the 51stannual Conservation Field Days at the Orleans County 4-H Fairgrounds. This phot shows students learning about a Merlin, a small falcon, which hunts small birds for food.
The Fairgrounds hosted the event on Tuesday and Wednesday with sixth-graders from all five districts in Orleans County.
They learn about conservation-related topics including the environment, wildlife, tick safety, wild edibles, raptors, bird migrations and other issues.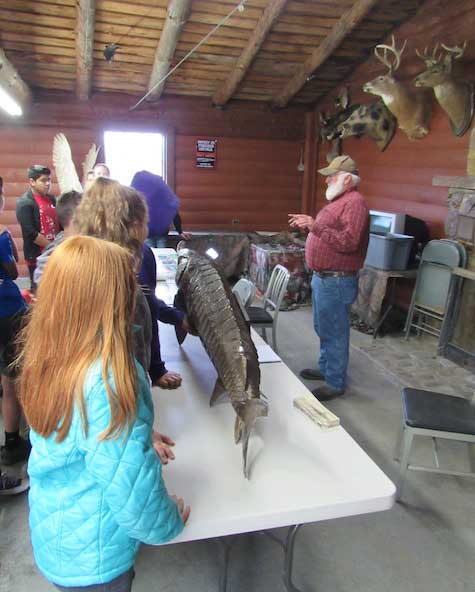 Mike Elam of the Orleans County Federation of Sportsmen teaches students about Lake Sturgeon with the help of materials from NY Sturgeon for Tomorrow.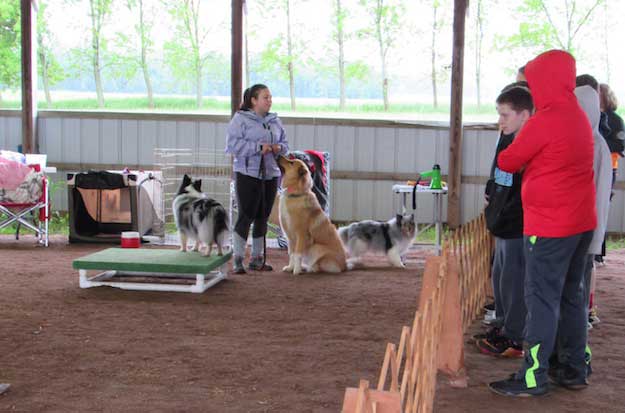 Rachael Kiefer, a leader of an Orleans County 4-H dog club and member of the Orleans County 4-H Dog Program Development Committee, teaches students about dog handling, training and agility skills.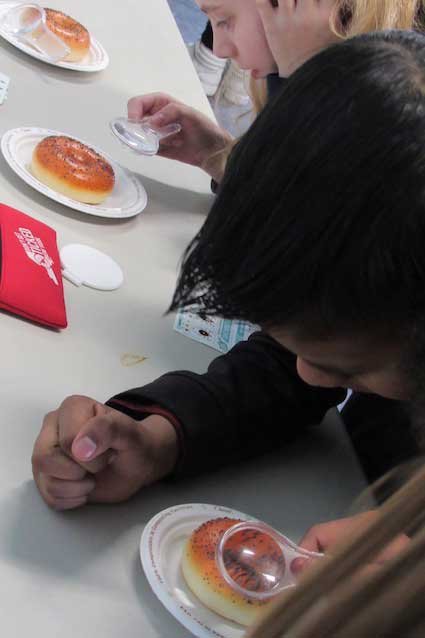 Students closely examine "fake" bagels in search of ticks as they learn about tick safety and avoiding Lyme Disease.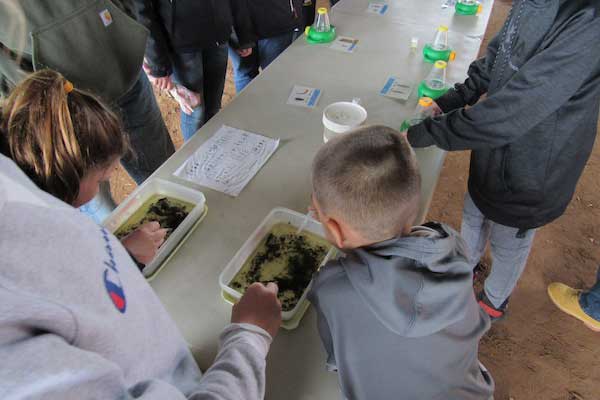 The US Fish and Wildlife Service shared many examples of macroinvertebrates – organisms large enough to be seen by the naked eye and lacking a backbone, which inhabit all types of running waters.