Fairgrounds hosting 32 bands over 3 days for TedFest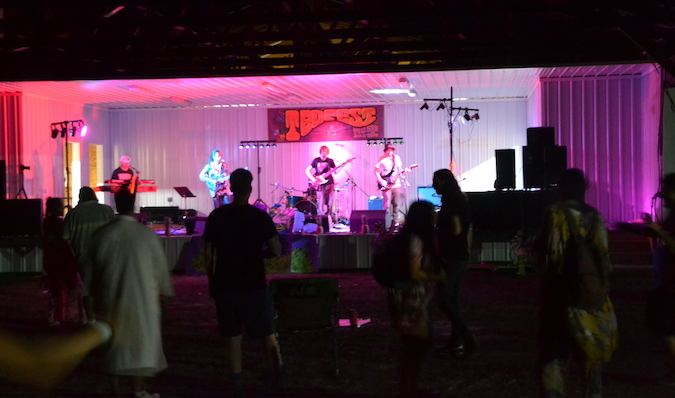 Photos by Tom Rivers
KNOWLESVILLE – The band Maufrey performs Thursday night during TedFest V, a three-day music festival at the Orleans County 4-H Fairgrounds.
The band from Buffalo was performing at the stage at the Curtis Pavilion. They play "funk jam," including some music by The Allman Brothers, David Bowie, ZZ Top and Bruce Hornsby.
TedFest in previous year's was a one-day event at Bond Lake in Sanborn, Niagara County. This year it was expended to three days on three stages at the fairgrounds to accommodate more bands and give them more time to perform, said Bashar Srouji, TedFest founder and organizer.
He puts on the event as a tribute to the late Theodore "Teddy" Wishowski, who died in a car crash in Lewiston at age 23 on July 17, 2016. "this festival is a way to reconnect with him," Srouji said about TedFest.
The fairgrounds provides a venue to better showcase the musicians, and make it a multi-day event with RV hook-ups, vendors and concessions.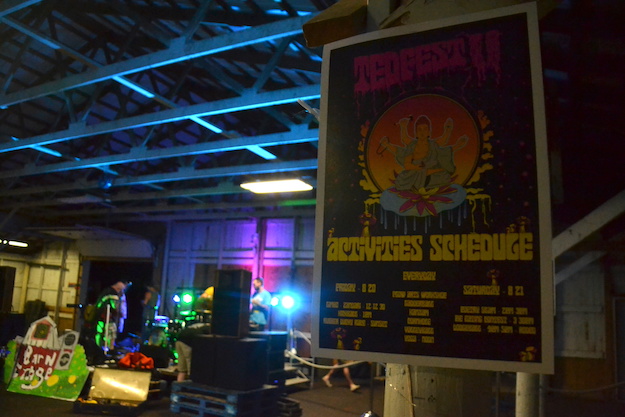 The poster for TedFest includes a Buddha with five arms. It is similar to one of Teddy Wishowski's tattoos which had a Buddha with 12 arms.
This photo shows Bobby and the Pedestrians getting set up in the Lartz Building which also included space for several vendors.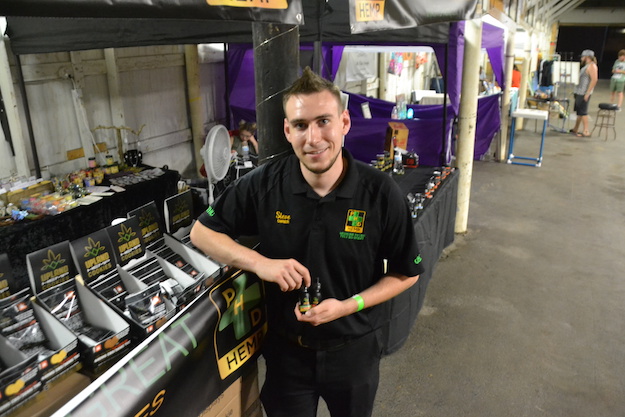 Steven Plennert, owner of PHD Hemp in Niagara Falls, is selling hemp products as part of the festival. Plennert said the CBD oil is popular for helping people with inflammation and anxiety.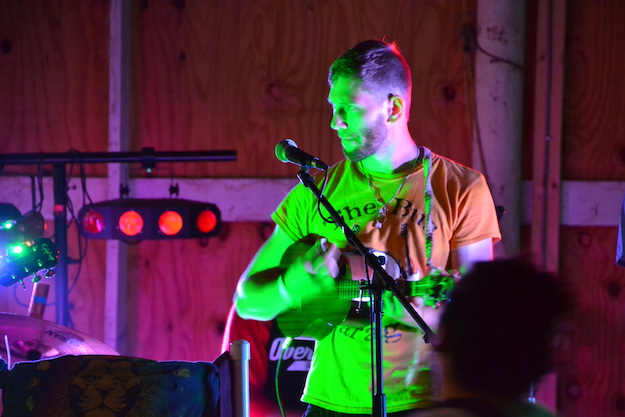 Bobby and the Pedestrians, an Albion-based band, was among the performers on Thursday. Bobby Skrzypek is the lead singer and front man for the band which plays "high-energy reggae rock." He is shown playing a ukulele.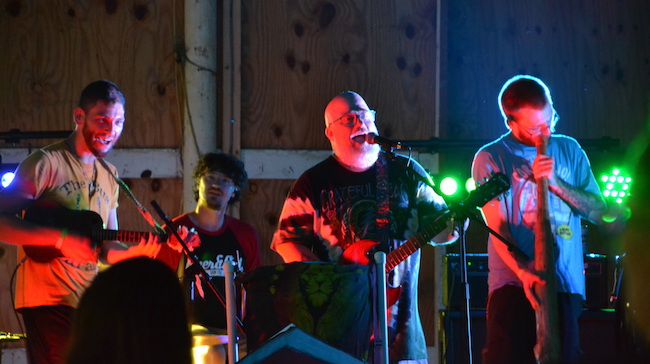 Thom Jennings of Albion, center, joined Bobby and the Pedestrians for a few songs on Thursday night. They led off by performing "Fire on the Mountain" by the Grateful Dead. Thom's son Trevor is the drummer for the group.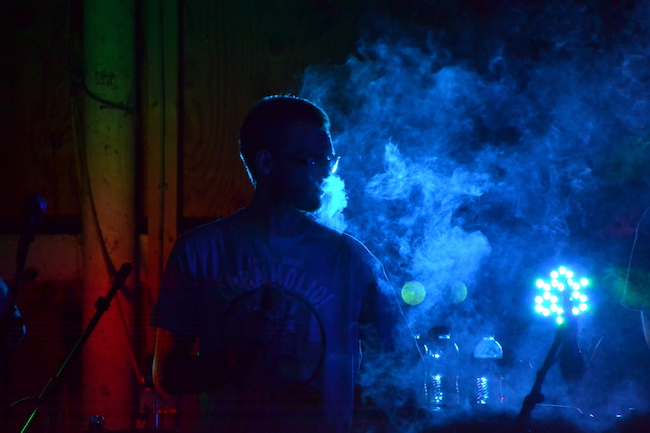 Alex Kielbasa, a performer with Bobby and the Pedestrians, lets out some vape smoke. He also plays the didgeridoo, a wind instrument.
TedFest V tickets are $25 for a single day pass and are available online by clicking here. That link also includes a schedule for the bands.