Fair opens for busy week in Knowlesville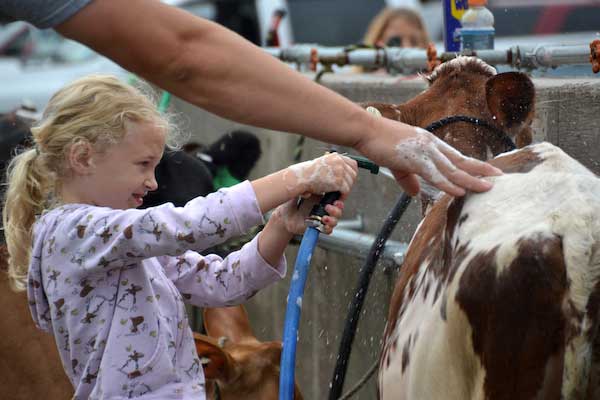 Photos by Tom Rivers
KNOWLESVILLE – Jenna Cecchini, 6, of Medina washes a heifer with help from her father, Justin, this morning at the wash rack at the Orleans County 4-H Fairgrounds.
Today is opening day for the fair. 4-H kids were busy this morning cleaning animals and getting ready for a busy week. The fair runs until Saturday night.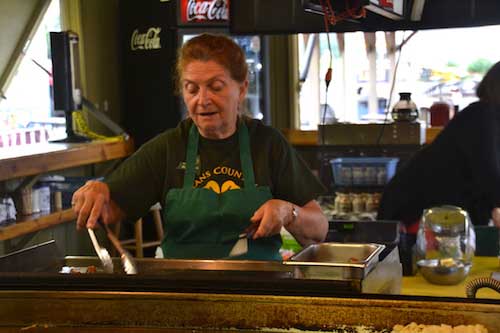 Joyce Chizick of Lyndonville volunteers at the grill this morning in the Senior Council Stand. Chizick is there every morning making pancakes. She has done that at the fair for at least 35 years. Many people know her as "The Pancake Lady."
This year is the first time in a half century that Pauline Lanning isn't overseeing the stand. She retired from the volunteer role. Dawn Marciszewski is the new leader of the Senior Council Stand.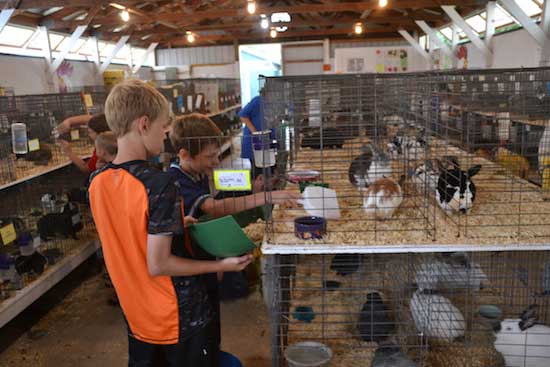 Erik Lang, left, and his brother Elijah of Holley clean out a cage for a rabbit this morning. Both have a rabbit at the fair.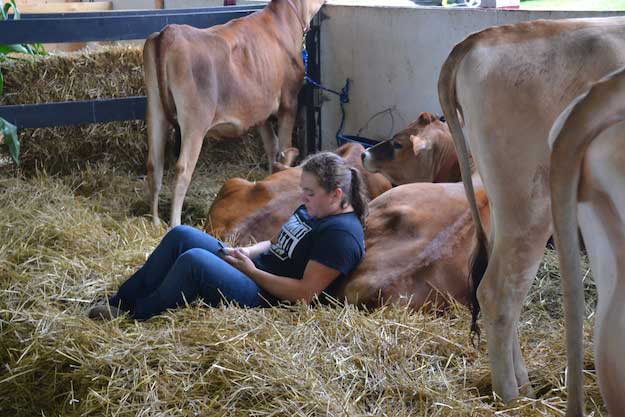 Liz Jurs, 18, of Elba takes a break and checks her phone this morning. She is showing five Jersey animals this week at the fair.
To see the schedule for today, click here.