Fair gets ready for busy week in Knowlesville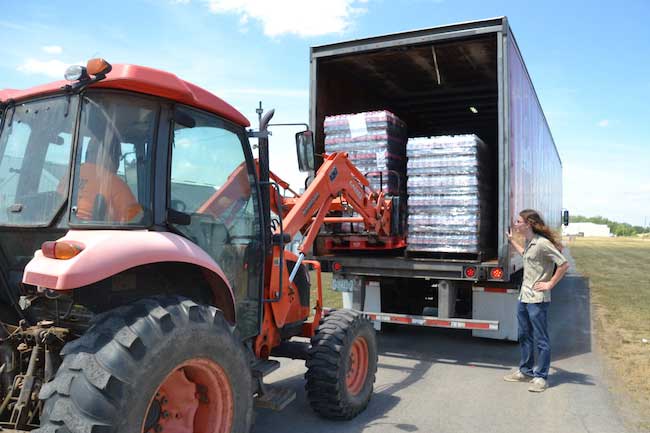 Photo by Tom Rivers
KNOWLESVILLE – Aeddon Cayea, a summer assistant for the Cornell Cooperative Extension in Orleans County, helps unload a truck on Friday full of Coke products. Jeremy Neal is operating the tractor.
The pallets of Coke were moved to a refrigerated truck donated for the week of the fair by Elder Trucking. Orleans Poverty Hill Farms, which is owned by the Neal family, provides the fuel for the truck during the week.
Many volunteers and donors give to the fair, which opens on Monday.
There are about 350 members of 4-H who will be exhibiting during the week. The fair typically draws 25,000 to 30,000 people from Monday through Saturday. Many of the animals will arrive at the fairgrounds today.
To see a schedule for the week, click here.