Fair crowns royalty and small animal grand master showman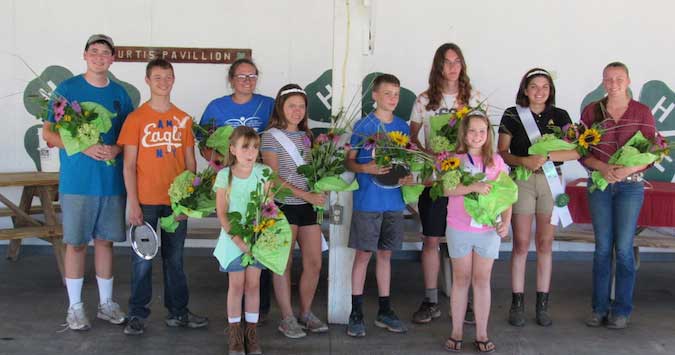 Photos by Kristina Gabalski
KNOWLESVILLE – Saturday capped off a busy week at the Orleans County 4-H Fair. One of the special events included the crowning of the 2017 royalty for the fair.
The following were recognized, from left: John Gabalski, Duke Alternate; Duke Eli Pask; (front) Celes Paratore, Princess Alternate; Zayda Moyle, Dutchess Alternate; Dutchess Allison Mathes; Prince Jack Cecchini; King Aeddon Cayea; (front) Princess Makenzie McGrath; Queen Riley Seielstad; and Queen Alternate Nicole Mrzywka.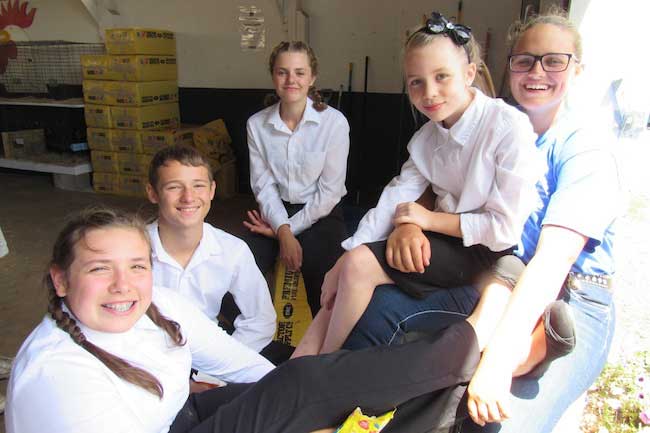 Five of the six participants in the Small Animal Grand Master Showman Competition – Audry Pask and Eli Pask of Barre, Amelia Sidonio of Holley, Rori Higgins of Waterport and Zayda Moyle of Lyndonville – relax in the Wachob Building while Will Gregoire of Murray finishes up the competition.
The event featured the top showmen in the small animals at the fair.
Gregoire and Sidonio are 4-H rabbit master showmen; Moyle and Higgin are 4-H dog program master showmen; and the Pasks (who are siblings) are 4-H poultry master showmen.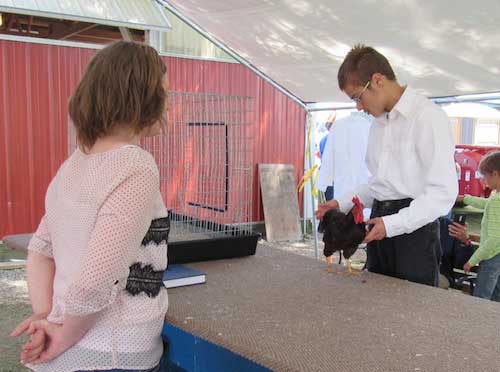 Will Gregoire of Murray competes in the 2017 Small Animal Grand master Showman Competition  Saturday at the Fairgrounds.  Gregoire qualified for the competition after winning master showman for rabbits.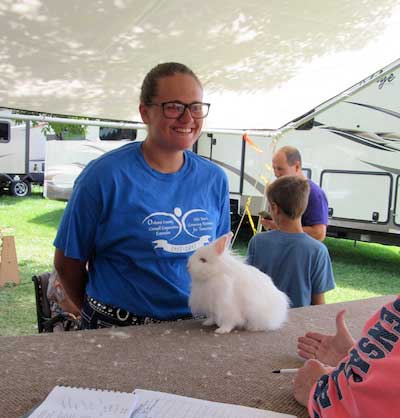 Zayda Moyle of Lyndonville, a master showman from the 4-H dog program, shows a lionhead rabbit during the Small Animal Grand Master Showman Competition.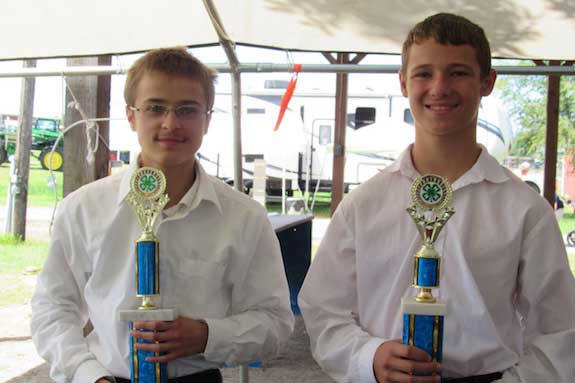 Will Gregoire, left, won grand master showman for small animals and EIi Pask won reserve grand master showman.