Face masks, sanitizer available for free today at firehall in Holley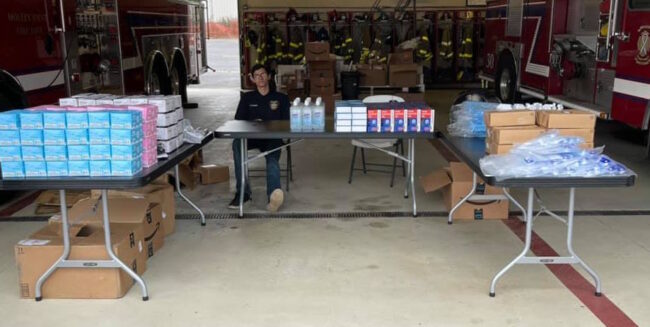 Photos courtesy of Erin Reed
HOLLEY – Hunter Salamaca, an EMS officer with the Fancher-Hulberton-Murray Fire Company, is shown at the fire hall in Holley today where there are free face masks, sanitizer and thermometers being given away from 10 a.m. to 2 p.m. at 7 Thomas St.
"Due to the unknown of the new Covid variant (Delta), the possibility of mandated masking and your children going back to school, we would like to take some stress off of you," Murray Joint Fire District officials said in a Facebook post. "Stop down and grab a box or two of masks and some hand sanitizer free of charge."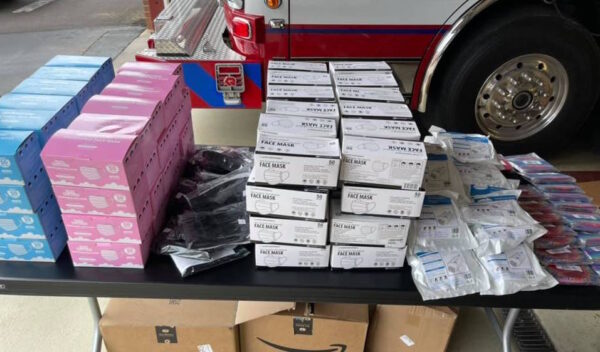 The masks are in children's and adult sizes.
Erin Reed, an EMS lieutenant, was able to secure the PPE (personal protective equipment) for today's event.
The Murray Joint Fire District includes Holley and FHM firefighters.