Exterminator talks up profession in visit to Holley school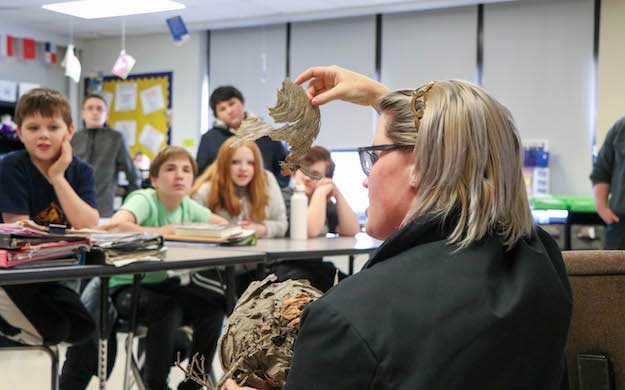 Provided photos
HOLLEY – Ashley Hawkins, an exterminator with Exodus Exterminating in Greece, visited Holley sixth graders on Friday for the school's career day.
Hawkins came to the class partly to show the girls that pest control can be a career path for women.
She shared with the students what it takes to be an exterminator, and how various pests function, and the science behind our ecosystem.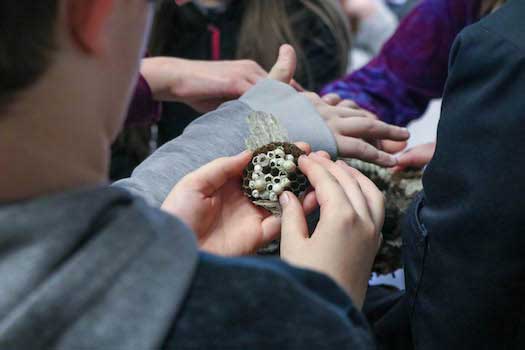 Hawkins was able to share some of the things she encounters throughout the typical day in a pest control profession. She shared her knowledge on honeybees, and their importance to the agriculture around us. Exodus Exterminating will often rescue honey bee swarms that would otherwise face extermination.
Hawkins taught the children about integrated pest management, a way to deal with pests like weeds, insects and diseases with a reduced amount of pesticides.
Most importantly, she encouraged the kids to get outdoors and explore their surroundings so they can grow their interest in the sciences such as biology and entomology, with reduced screen time an added bonus.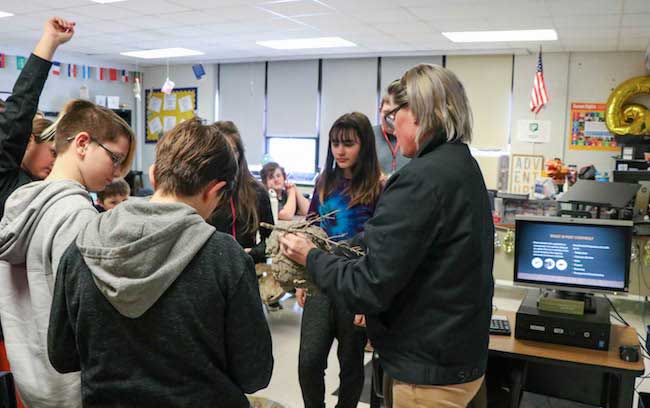 Holley sixth-graders were very interested in this nest brought in by Ashley Hawkins of Exodus Exterminating.