Excavators put to work in clearing out old canal loop in Holley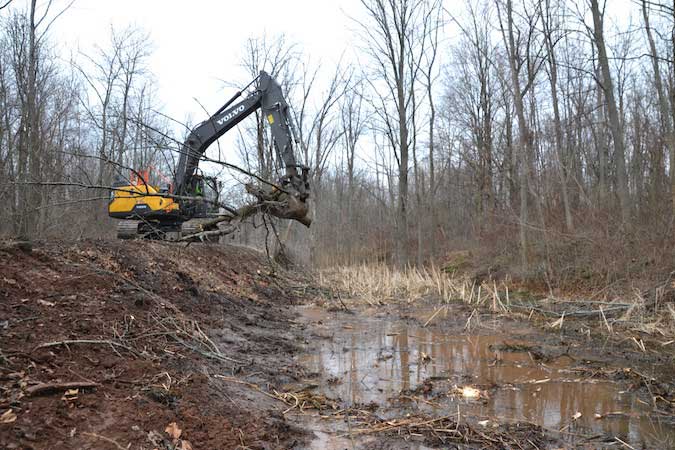 Photos by Tom Rivers
HOLLEY – Wayne Krull, a lead motor equipment operator for the Orleans County Department of Public Works, runs an excavator today that took down trees and cleared out thick brush in an original section of the Erie Canal.
This photo was taken in the bottom of the muddy ditch that was the original Erie Canal, which was completed in 1825 and stretched 363 miles across upstate.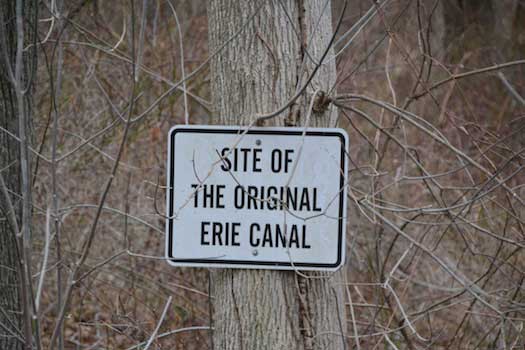 The Holley DPW put this sign on a tree several years ago. There isn't much fanfare noted this 2,000-foot long section is the only remaining piece of the original Erie Canal west of Rochester. It is just west of Bennetts Corners Road and east of the lift bridge.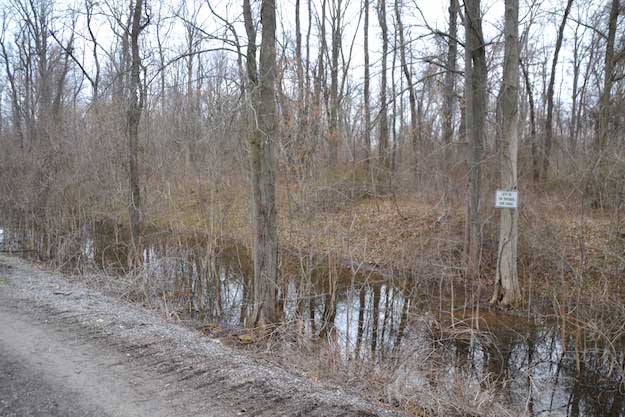 Village and county officials have talked for several years about clearing out the original section of the Canal, thinking it would add to Holley's park system and also be a tourist attraction.
The canal was widened and deepened from 1905 to 1918 as part of the expansion into the Barge Canal system.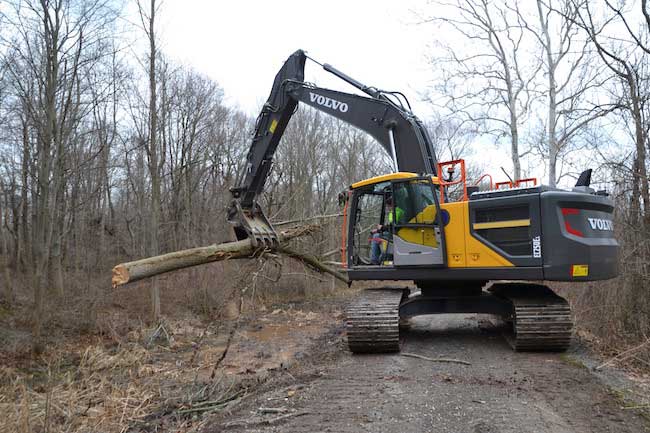 A mild winter so far this year has freed up some county DPW and village DPW workers to work on clearing the canal section. They started clearing the canal bed on Tuesday. Here, Krull uses the excavator to carry a  toppled tree down the path to a pile of brush and trees.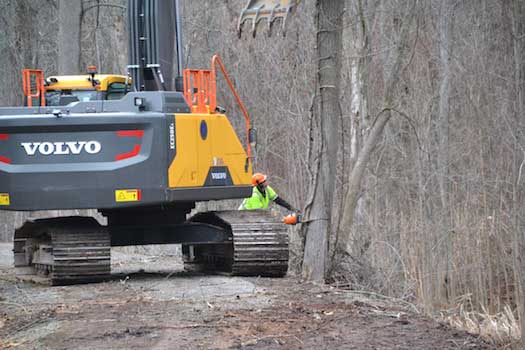 Krull uses a chainsaw to get one of the trees ready for a takedown with the excavator.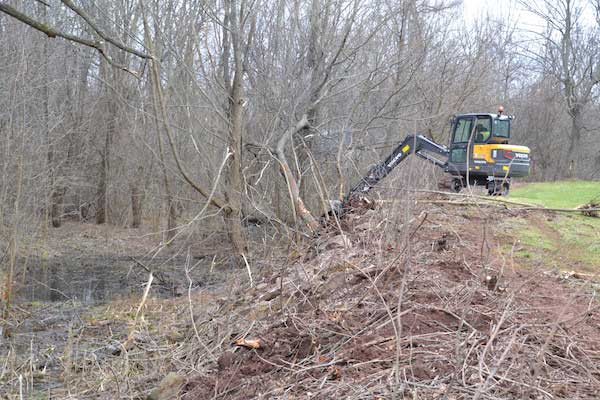 Ryan Hill, an Orleans County DPW motor equipment operator, uses a mini excavator to removes some of the brush and small trees.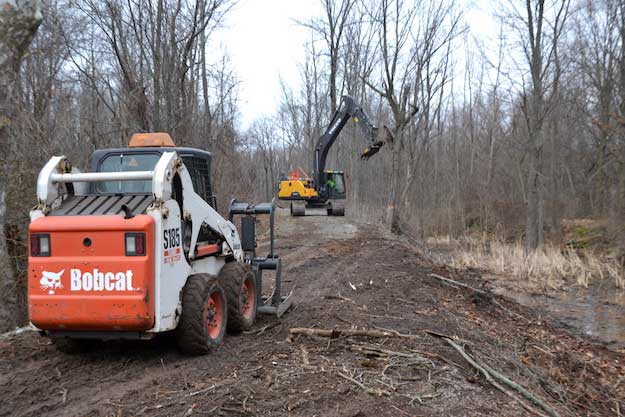 Ken Vendetti, an MEO with the Village of Holley DPW, uses the Bobcat to move some of the trees and brush into a big pile.
The original canal loop curved and veered towards the Public Square. The canal was later straightened near Holley. One section of that original loop remained and was never filled in.  Holley officials think it could be a bigger community asset once it's cleared.
(Click here to see a video of excavator in action today at the canal loop.)