Event at Cobblestone Museum shines light on historic trades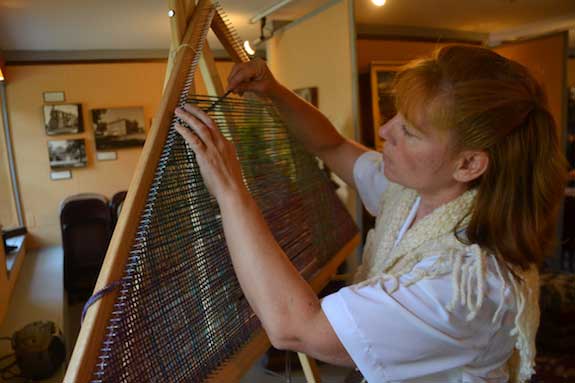 Photos by Tom Rivers
GAINES – The Cobblestone Museum held a Historic Trades Fair today which highlighted 19th century craftsmen, including Theresa Jewell of Clarendon, who did weaving with a loom. She owns the Stoney Meadows Alpacas and Stone Mountain Looms in Clarendon.
The day at the museum also featured a blacksmith, printer, weaver, wood joiner, chair caner, musicians, butter churner and many others as well as a Civil War encampment.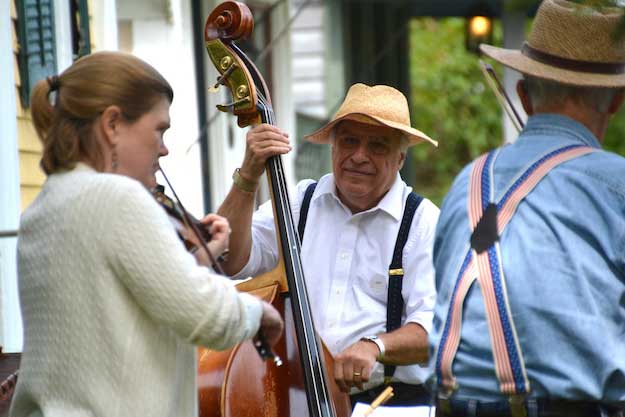 Fred Vieira plays bass for the musical group, Old Friends. They played outside next to the Farmers Hall.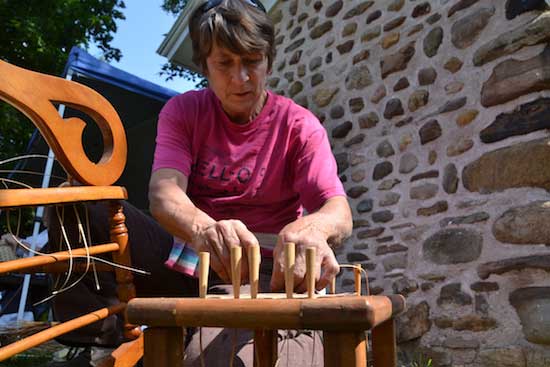 Judy Larkin of Ridgeway demonstrated the art of chair caning.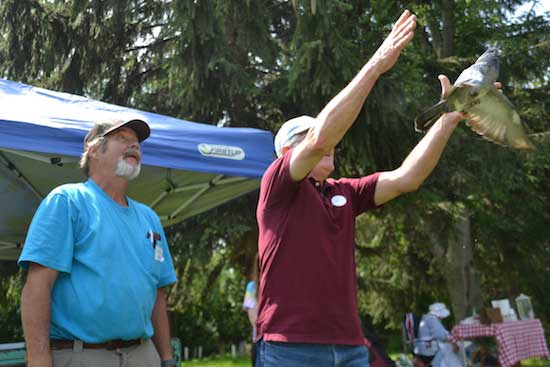 Gary Deiboldt of Albion lets loose a pigeon that Tom Fuller, left, brought for the day. Fuller raises the pigeons in Medina. Fuller said the pigeons functioned as the country's first postal service, delivering messages, often traveling hundreds of miles.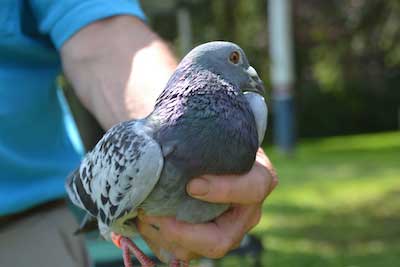 Fuller, a retired science teacher, let several people release a pigeon. The birds then took off and were expected to head home in Medina.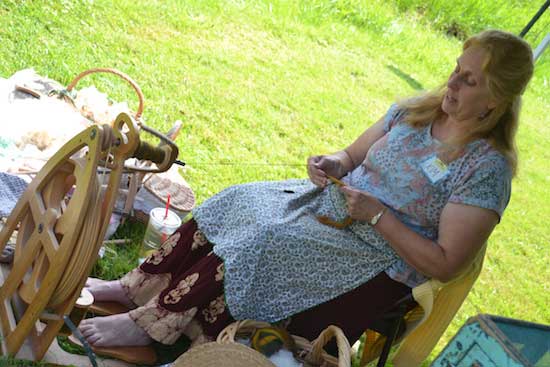 Fuller's wife, Kimberly, demonstrated how to do spinning.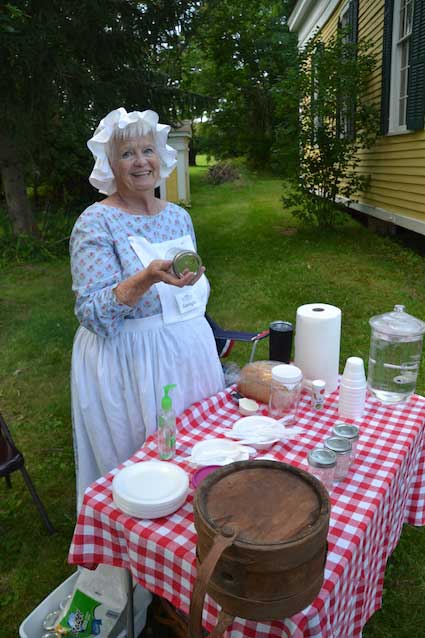 Georgia Thomas of Medina helped people learn how to make butter. It was a lot of work to shake the jars for at least 15 minutes.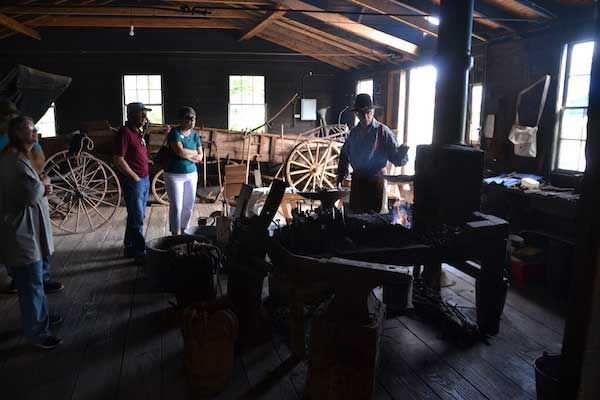 Bill Ott of Lockport ran the blacksmith shop. Ott is a member of the New York State Designer Blacksmith Group.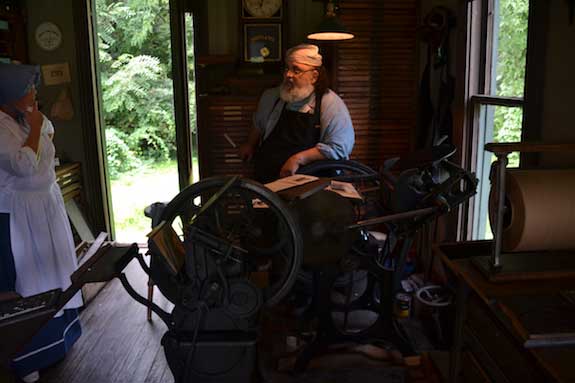 David Damico fielded many questions at the print shop. The print shop was built in 1875. It used to be in Medina, but was moved to the museum grounds on Route 98 in 1977.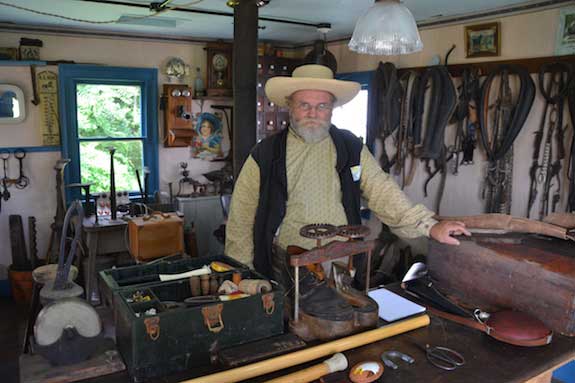 Dave Clark of Clarendon did demonstrations in the harness shop, including some shoe repairs.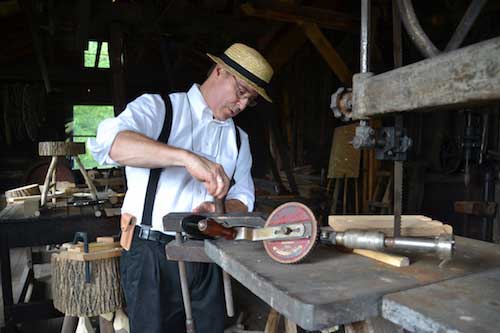 Jim Bonafini, president of the Cobblestone Museum, showed a talent for wood joinery.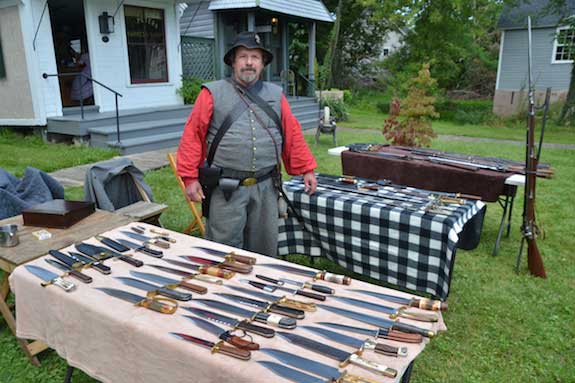 Jay Black of Albion, a member of the 4th South Carolina Infantry, showed a collection of knives, firearms, swords and bayonets.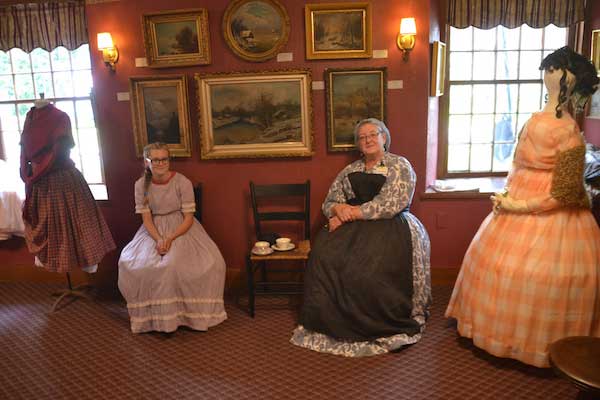 Lillian Mathes, 12, of Barre and her grandmother, Doreen Clark of Clarendon, discussed historical seamstress work. Lillian made her own dress that is being judged at the State Fair.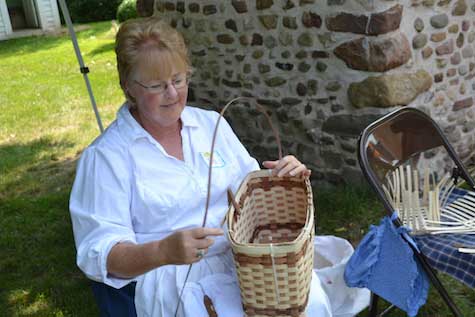 Jan Brauer of Lewiston weaves a basket at the Historic Trades Fair.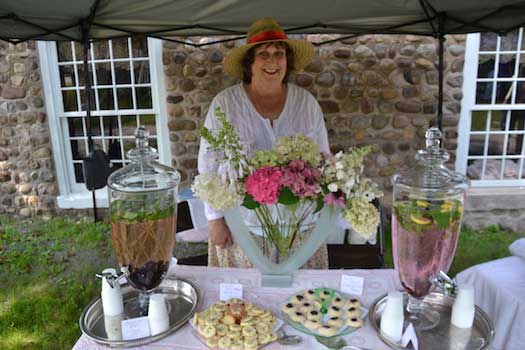 Brenda Radzinski of Gaines discussed how herbs can be used in cookies and herb-infused water.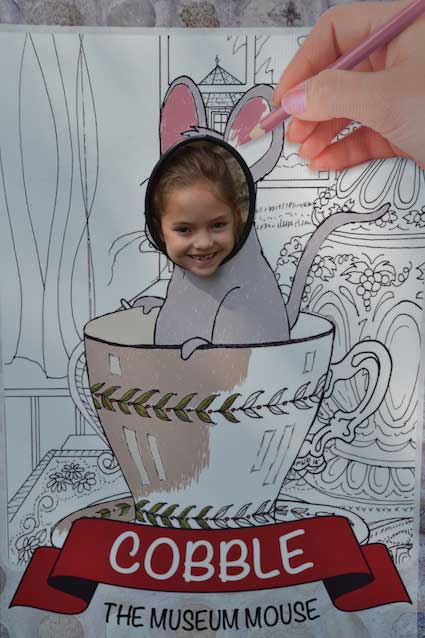 Natalee Bozzer, 8, of Corfu pokes her head through the cutout featuring Cobble the Museum Mouse. The museum sells a coloring book highlighting the character.