Ethanol plant opened doors to community for tours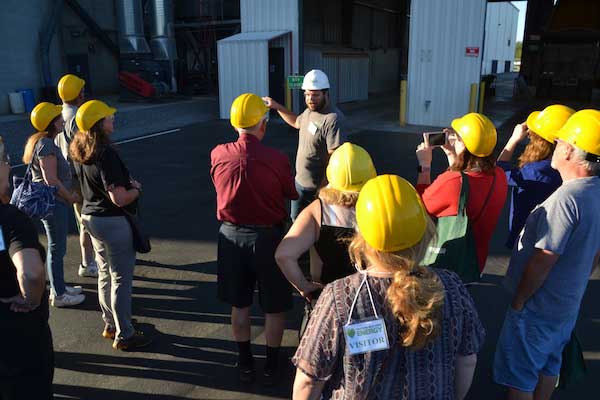 Photos by Tom Rivers
MEDINA – Western New York Energy welcomed about 200 people on Thursday for a first-time community tour and open house of the facility on Bates Road. The plant opened in November 2007 and uses about 20 million bushels of corn each year to produce about 60 million gallons of ethanol.
Bill Draper (white helmet), a shift leader and board operator for WNY Energy, leads one of the tours. Draper has worked for the company the past seven years.
Tim Winters, WNY chief executive officer, said the company wanted to show the community how ethanol is made and some of the other byproducts at the facility.
"We're trying to promote our product," he said. "There is a lot of misunderstandings about our product."
WNY Energy employs 44 people at the plant, plus six more in Shelby Transportation, which hauls corn from some farms and also delivers distillers grains. Shelby Transportation also delivers feed grade corn oil.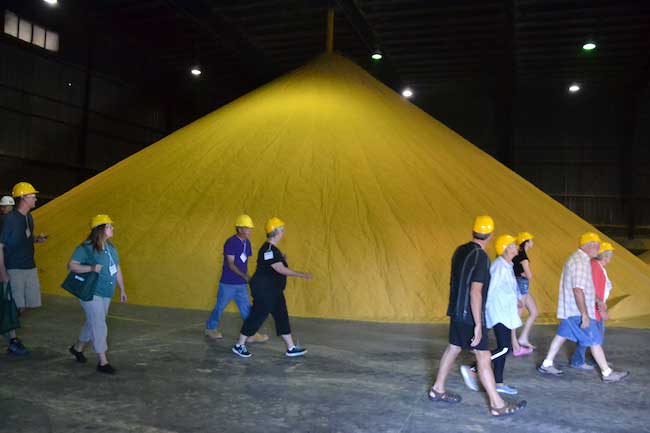 A group on the tour walks by distillers grains, which will be sold to livestock operations, including many dairy farms.
In addition to ethanol, which is blended in gas in the Rochester and Buffalo markets, WNY Energy produces the distillers grains. Carbon dioxide also is captured by WNY Energy and then turned into food grade CO2 by Air Products, a company next door to WNY Energy.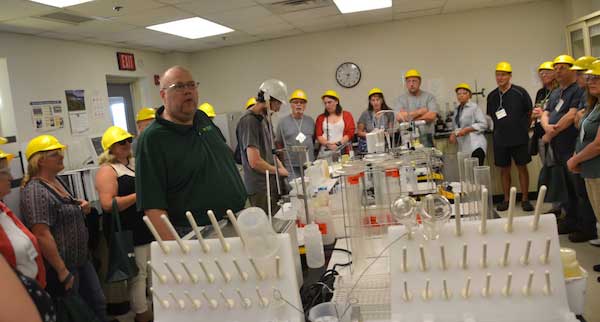 Mike Langdon is the lab manager for WNY Energy and has been with the company since it started. The company has become more efficient in getting more ethanol out of the corn. Langdon said the local corn is a high-quality product with lots of starch that has proven desirable in creating ethanol.
"It's my personal opinion that our local corn is the best corn in the country," said Langdon, who has been with the company for 12 years.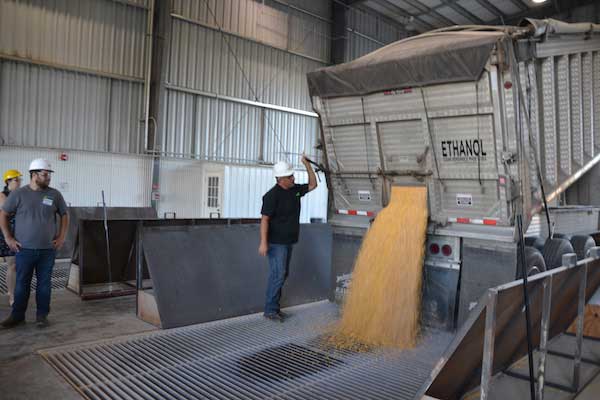 Mike Schoolcraft releases corn from a Shelby Transportation truck into a corn hopper. Most of the corn used by the ethanol plant comes within a 100-mile radius.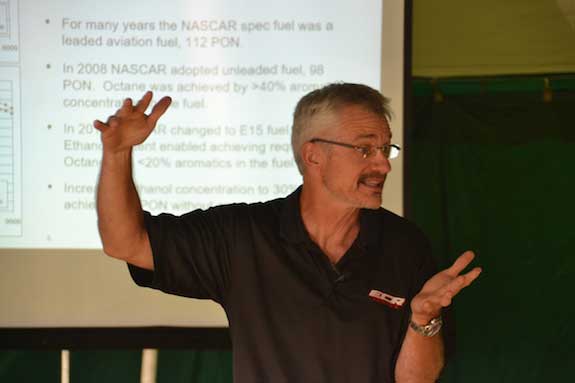 Dr. Andrew Randolph, technical director of ECR engines, discussed the benefits of ethanol and E15 fuel for vehicles, including NASCAR race cars.
Winters, the ethanol plant CEO, said there are misunderstandings in the public that ethanol is bad for engines. That is why WNY Energy wanted to bring in Randolph to dispel some of the myths against ethanol.
Randolph said ethanol burns cleaner with less carbon emissions, without sacrificing power.
The United States is the world's leading ethanol producer at 16.1 billion gallons in 2018, double the output of Brazil, which is second.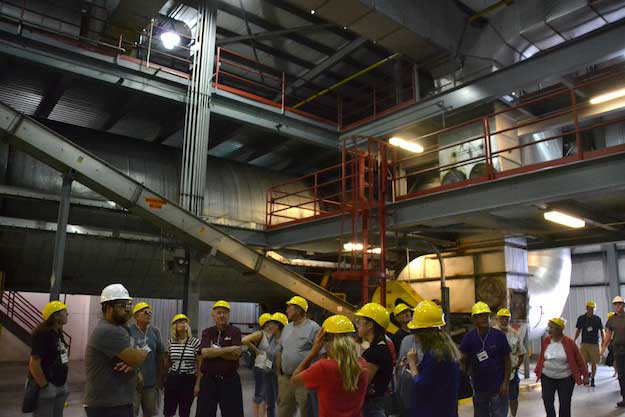 WNY Energy in Medina is one of 210 ethanol biorefineries in the U.S., and one of only two in New York. The other plant is in Fulton, Oswego County.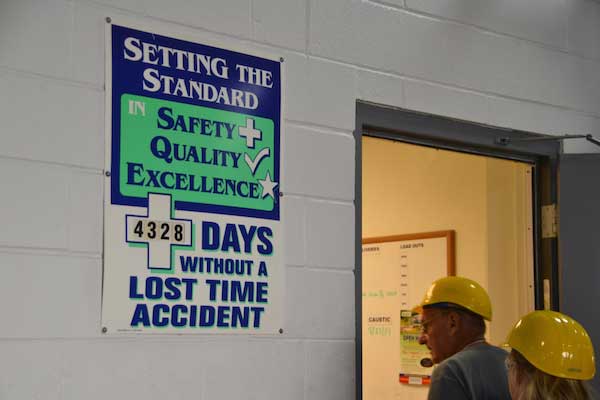 The company prides itself on cleanliness and safety, as well as high-value products. WNY Energy hasn't missed a day due an an accident since the plant opened.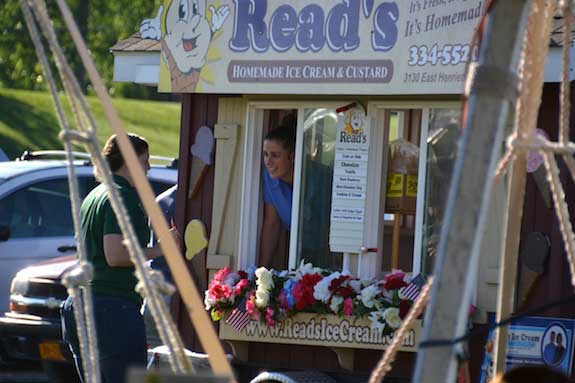 Read's Ice Cream in Henrietta served ice cream cones for the people after they completed the tour.