Erie County Fair puts Barry Flansburg in its Hall of Fame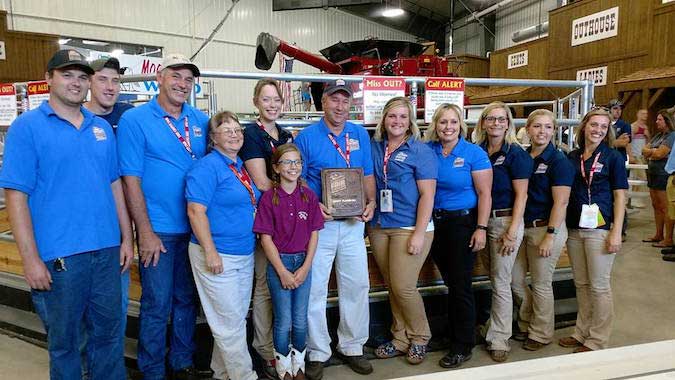 Provided photo: Barry Flansburg, center with plaque, was honored on Aug. 12 at the Erie County Fair in Hamburg by being inducted in the Erie County Agriculture Education Center's Hall of Fame.
Flansburg has been attending the fair since 2000 with his family. His kids – Ben Flansburg, now 32, and Chris and Amanda Flansburg, 27 – all showed dairy animals at the fair and won the master showman title.
Barry Flansburg goes to the fair every year, spending 12 days there. He volunteers in the Agriculture Discovery Center, explaining modern agriculture to the public. This year seven calves were born at the fair, and Flansburg is there to emcee the births and also calf feedings.
He was presented the award by members of the Fair Board and an the Agriculture Committee at the fair. A plaque with his name will be on permanent display at the fairgrounds.
"I was very surprised," Flansburg said. "It's quite an honor."
Flansburg, a Barre resident, also has been an active volunteer with the Orleans County 4-H Fair for many years.