Erie Canal closes out 198th navigation season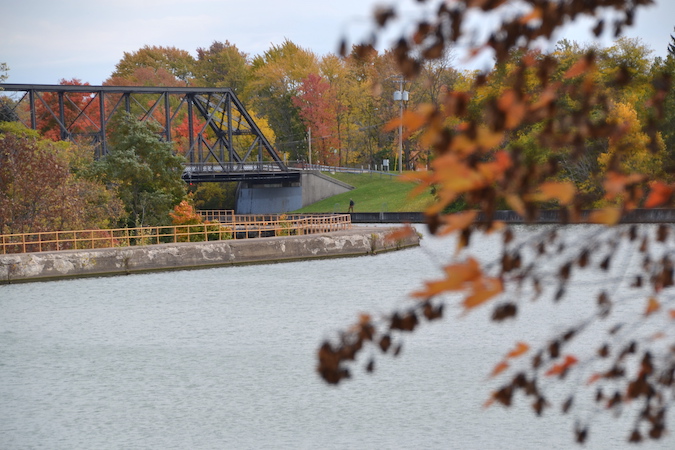 Photo by Tom Rivers
MEDINA – The Canal Basin in Medina is shown this afternoon with the Horan Road canal bridge in the back.
The 198th canal navigation season ended on Oct. 12. The season started on May 20.
The canal is two years away from the 200th anniversary of the fully canal opening, going 363 miles and linking the Hudson River in Albany to Lake Erie in Buffalo.
For the sixth straight year, the Canal Corp. waived the recreational boating fees. Those tolls were normally $25 to $100 for a season pass, depending on the size of the vessel.