Episcopal churches offered ashes-to-go at start of Lent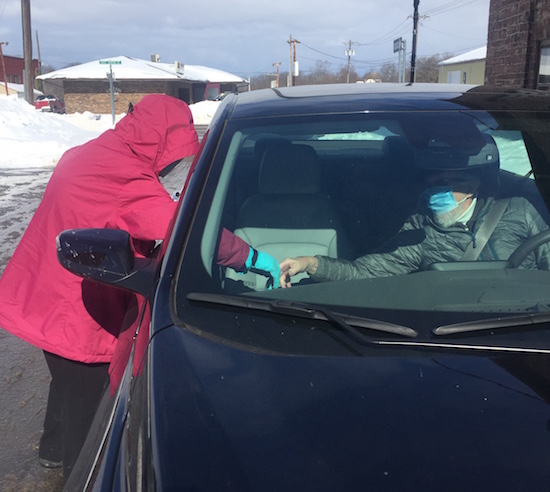 Provided photo from Cynthia Kiebala
MEDINA – Rev. Nancy Guenther of St. John's Episcopal Church in Medina, hands "ashes-to-go" to parishioner Roland Howell as Ash Wednesday was observed today.
The Rev. Guenther distributed at St. John's in Medina and Rev. Colleen O'Connor did the same at Christ Church in Albion.
The parishioners were given a small bag with ashes, a prayer card and a Touch Stone made of clay and ashes that was imprinted with the sign of the cross.
Ash Wednesday is the start of the Lenten season, which is about six weeks with fasting and prayer for many Christians.
This year Easter will be observed on April 4.