Endurance eating put to the test at Fair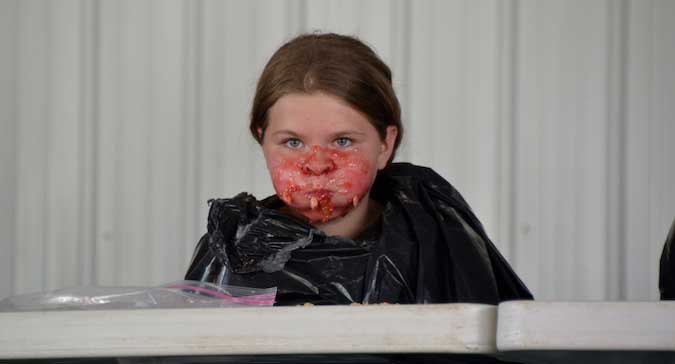 Photos by Tom Rivers
KOWLESVILLE – Eating feats were on display Wednesday at the Orleans County 4-H Fair with pie- and donut-eating contests. The top photo shows Ivory Summers, 10, of Albion during the competition.
Three siblings from the Shaw family in Kendall all had top 3 performances. Brian Shaw won the 12- to 16-year-old category, while his brother Nate was second in the 8- to 11-year-olds and sister Teagan was third in the 5- to 8-year-olds.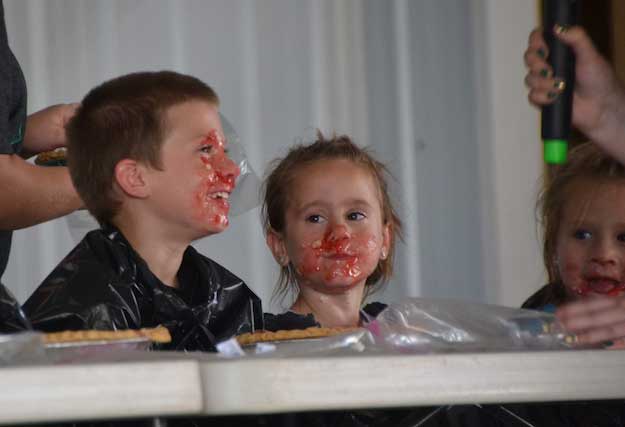 Jaden Luxon, 7, of Medina and his cousin Nalanie Miller, 6, of Medina devoured cherry pies, with some of the filling on their faces.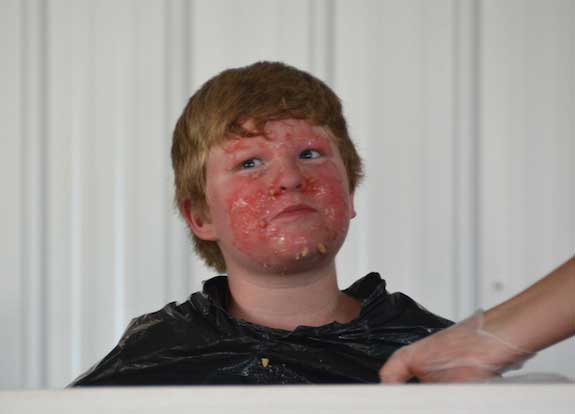 James Trembley, 11, of Barre showed reckless abandon in trying to eat as much of the pie as possible in two minutes.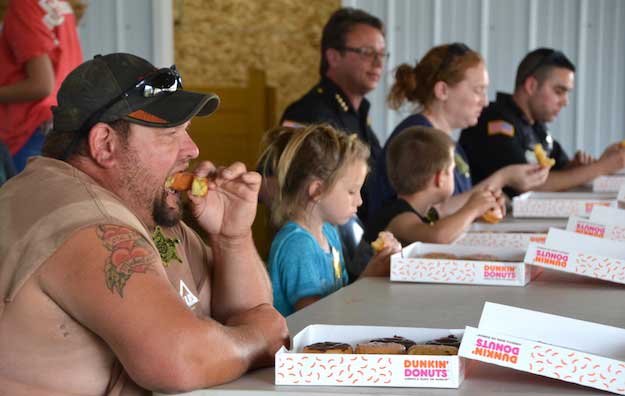 There was also a donut-eating competition that included local law enforcement officers, 4-H'ers and other community members. Jason Clark, left, of Kendall was the undisputed champion, devouring five donuts in two minutes.