Empty Bowls event marks 10 years at Albion, raising money for food pantry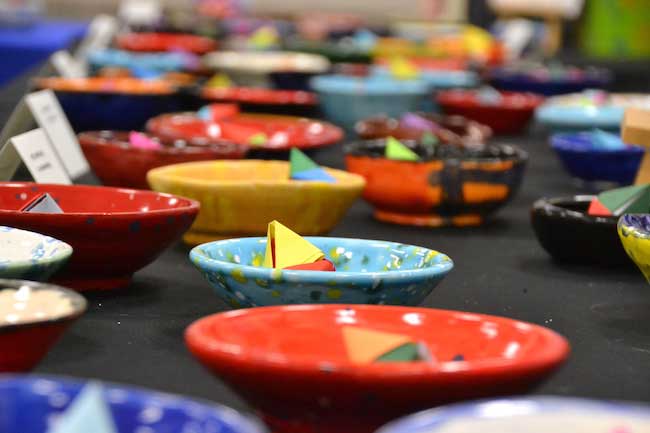 Photos by Tom Rivers
ALBION – Albion seventh-graders created 170 bowls in pottery class that were available for $5 each on Thursday during the 10th annual Empty Bowls event at the middle school. The $5 include a bowls of cheese and broccoli soup.
Proceeds from the sale of the bowls will go to the food pantry at Community Action. The event typically raises about $800 to $1,000 for the food pantry.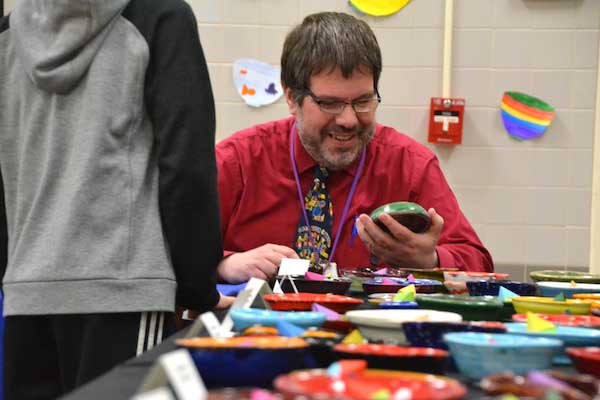 Michael Bonnewell, the Albion school district superintendent, looks on the bottom of a bowl to see which student made it.
The bowls were made in an art class led by Kamie Feder. The bowls also included origami.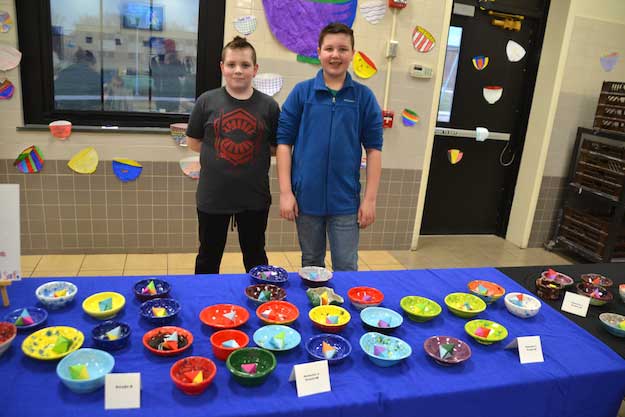 Isaac Hickman, left, and Ethan Merrill help sell some of the bowls during Thursday's event.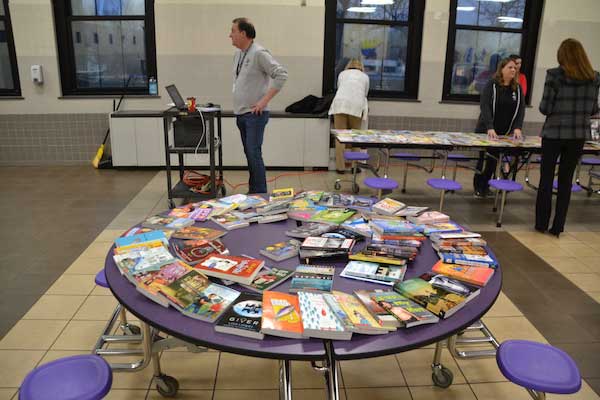 The event was expanded on Thursday to include a literacy night. The Albion Teachers Association, led by President Chris Keller (left), gave away books to students who attended the evening.
Hoag Library also was part of the literacy promotion, and had games for students. The middle school library also had a book fair.
There were many science, math and literacy activities at the school during the evening, including a chance to make slime and figure out an escape room set up in the gym.