Elks Lodge doing car wash today as benefit for Supportive Care of Orleans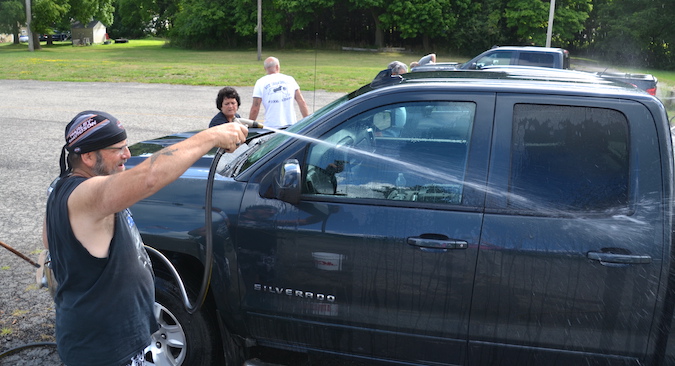 Photos by Tom Rivers
ALBION – Kenny Draper washes off a truck this morning at parking lot for the Elks Lodge in Albion at 428 West State Street.
The Elks will be there until 2 p.m. washing cars and vehicles for $12 as a benefit for Supportive Care of Orleans.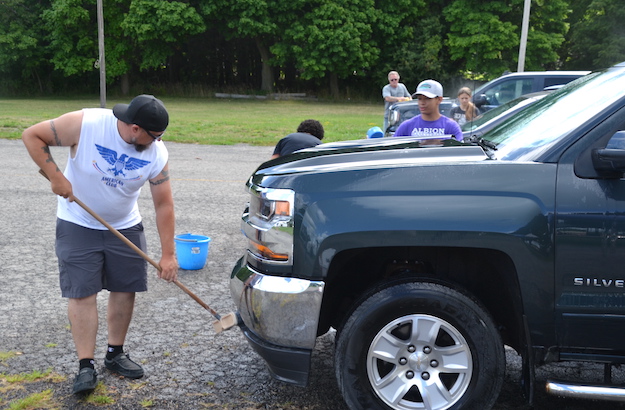 Rick Standish uses a brush to get any grime off the vehicle.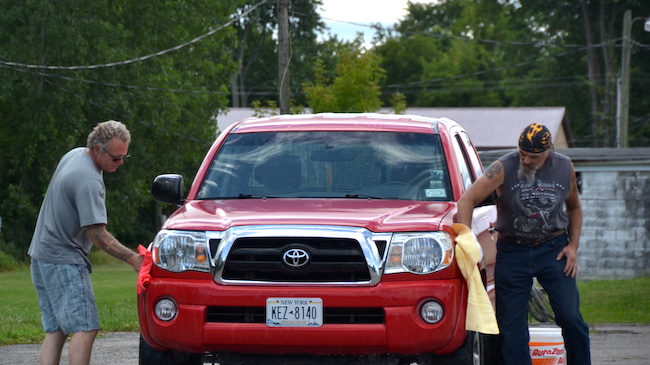 Mike Dugan, left, and Albert Burch team up to clean this truck.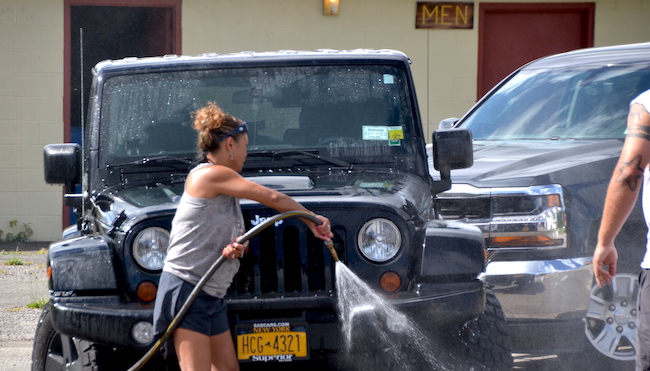 Camille Jenks gives a jeep a hose down.