Easter egg hunters shrug off the rain in Medina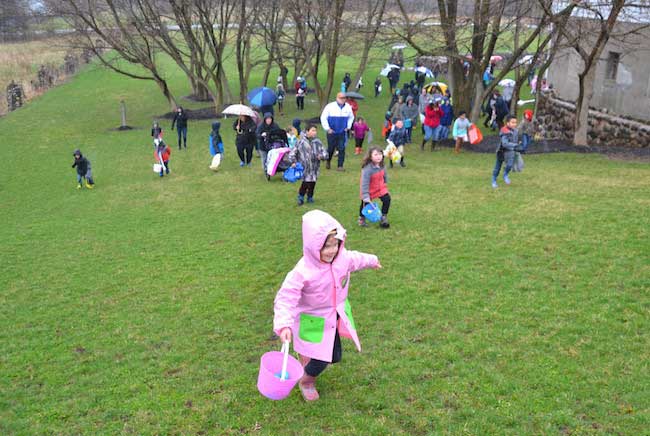 Photos by Tom Rivers
MEDINA – Meadow Snyder, 6, of Wilson leads a pack of kids up the hill at The Gallagher on North Gravel Road during an Easter egg hunt this afternoon.
More than 100 children came out for the egg hunt, despite the rain.
Jenna and Martin Bruning, owner of The Gallagher, have hosted an egg hunt the previous two years for friends and family. This year they opened it up to the community. They had 540 kids signed up for the event, although the turnout was less due to the rain.
The Brunings were pleased to see so many come out for the event despite a steady downpour.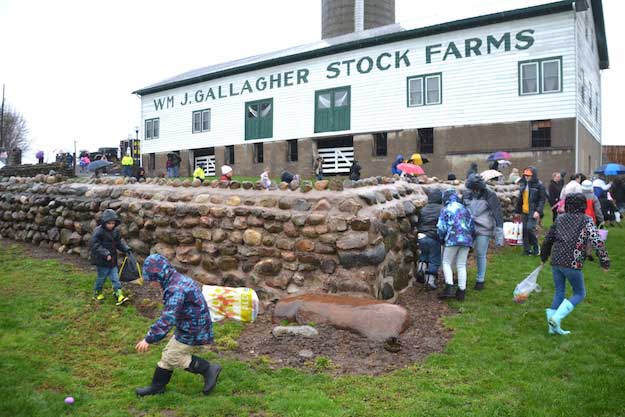 The Gallagher is now an events center, and hosts many weddings each year. The Brunings have a new pavilion in back, and are expanding the use of the property for dances and other special events.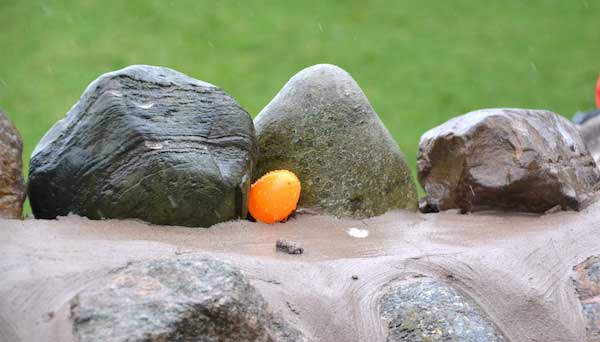 The Brunings hid 3,000 eggs on the property, including this one on the stone wall in front of the barn.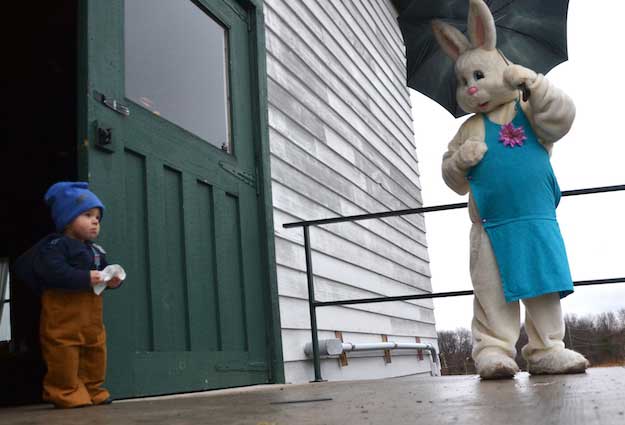 Samuel Conde, 1, of Albion is a little apprehensive around the Easter Bunny.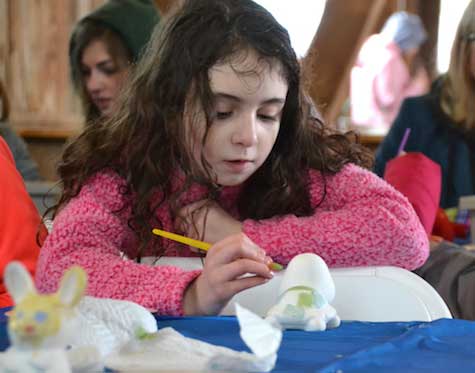 Sophie Kozody, 7, of Medina paints a turtle from Brushstrokes Studio. After the egg hunt, some other activities moved inside the barn.