Easter Bunny spreads cheer in Holley and Clarendon aboard a fire truck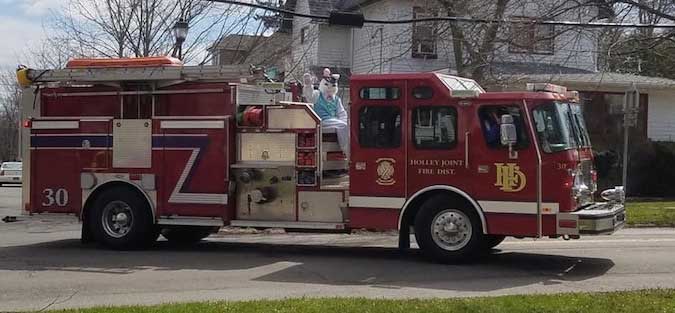 Provided photos
HOLLEY – The Easter Bunny spent a couple hours greeting people from a Holley fire truck today. The bunny rode with a procession of Holley and Clarendon fire trucks, including Clarendon's new rescue/pumper.
The parade passed through the Village of Holley, Ridge Mobile Estates, Countyline Trailer Park and Thomas Estates.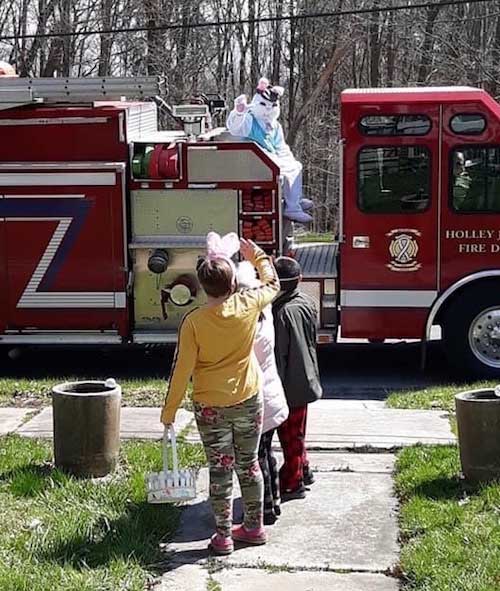 The Schutz family waves to the Easter Bunny.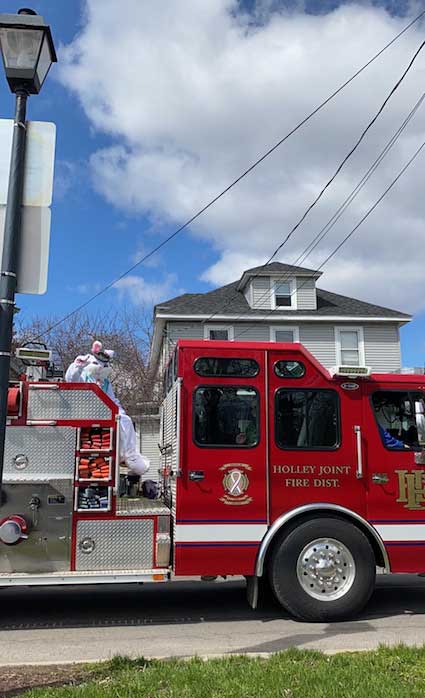 The Strathearn Family provided the Easter Bunny for a couple hours.
"A huge thank you to the community for coming out and waving to the Easter Bunny during this Covid-19 pandemic and social distancing as I'm sure most of these kids would have loved a picture with the bunny," according to the Holley Fire Department. "This is truly a hard time for all during a holiday."