Easter Bunny made the rounds today in Albion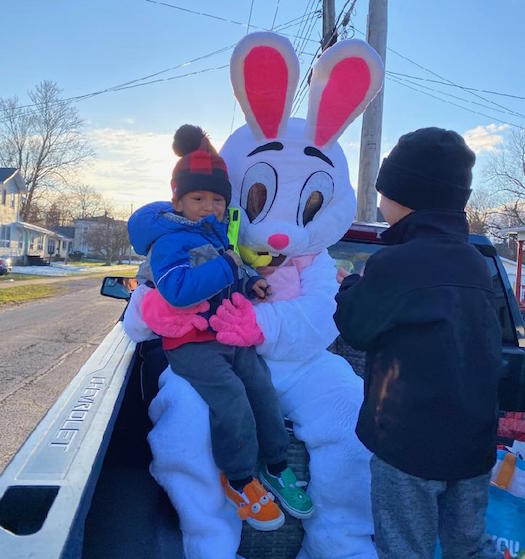 Provided photos
ALBION – The Easter Bunny meets Lexington Pridgen in Albion today. The bunny visited kids in Albion today from 5 to 7 p.m., making stops from the back of a pickup truck. The bunny greeted children and gave out candy and some hugs.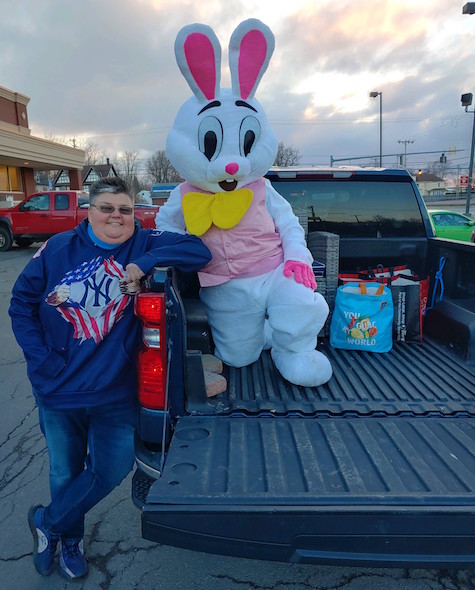 Michelle Wiseman was the Easter Bunny. She is shown with Christina Nenni from Best of Tymes Party Rental, who helped organize the outing. They also visited kids in Medina on Wednesday.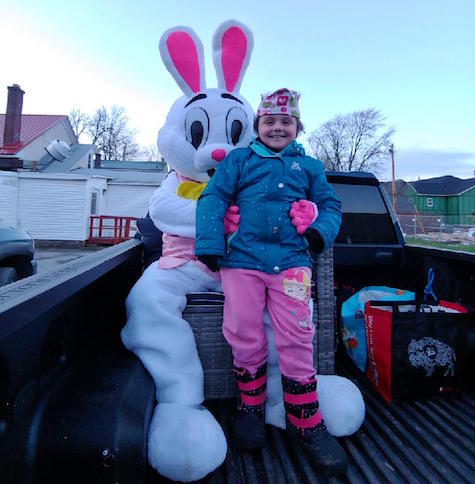 Gianna Hyde is all smiles when she met the Easter Bunny.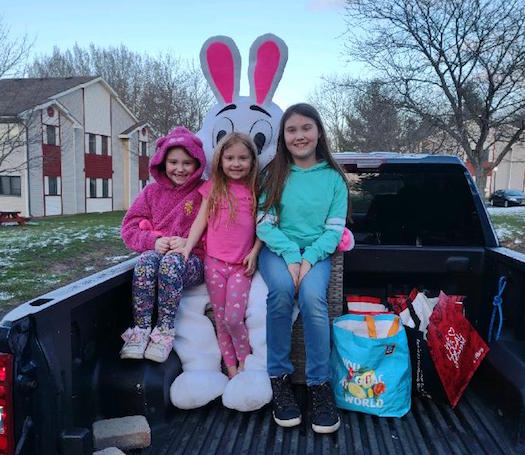 Olivia, Ella and Allyson Brusk got to meet the bunny.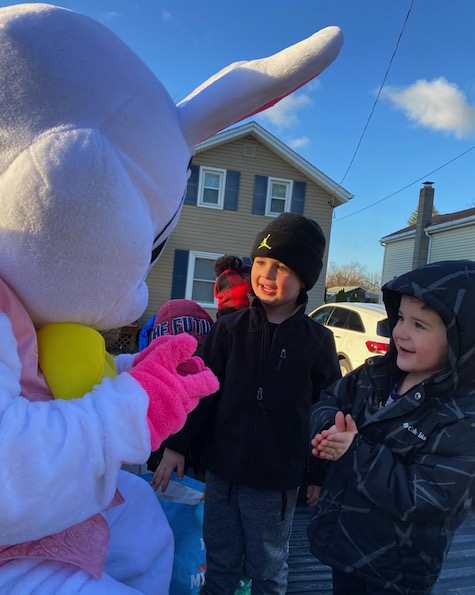 Drake Neri and Hudson Palmer say hello to the popular character who brightened a cold and snowy April 1st.