East Shelby home destroyed in morning fire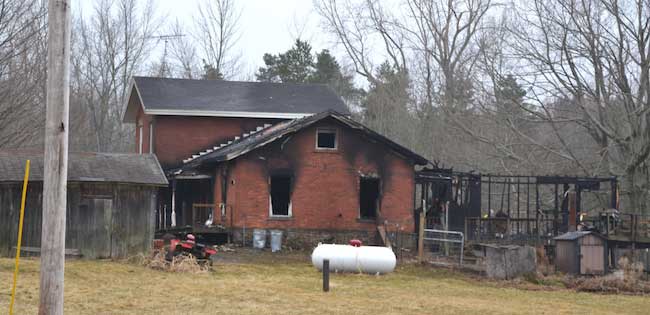 Photos by Tom Rivers
EAST SHELBY – This house at 5582 East Shelby Rd. is a total loss after fire this morning. The fire started in the kitchen and quickly spread throughout the house.
Firefighters were dispatched for a structure fire just after 5 this morning.
"It was pretty much fully engulfed," said East Shelby Fire Chief Andy Beach. "We saved as much as we could."
A husband and wife lived at the house with their five dogs. The husband was at work when the fire broke out, Beach said. The woman and three of the dogs were able to get outside. Two of the dogs died in the fire, Beach said.
The Red Cross is assisting the family with temporary shelter while the Orleans County Animal Shelter temporarily keeps the three dogs.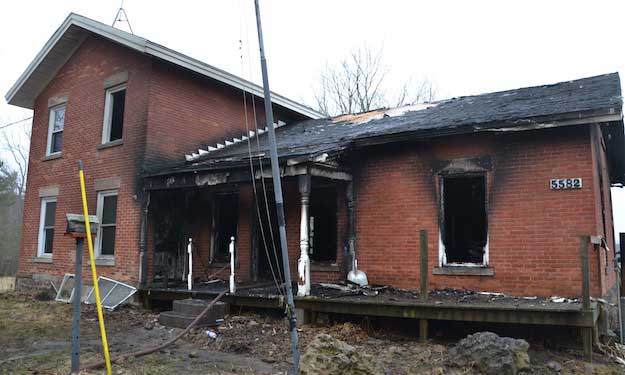 East Shelby was assisted at the scene in fighting the fire by Alabama, Barre, Medina, Oakfield and Shelby fire departments.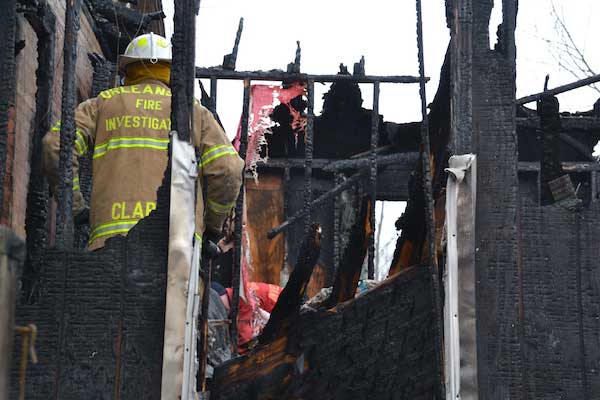 Fire investigators are trying to determine the cause of the fire.
No other information is available.