East Shelby church offers old-fashioned fun and food for only a penny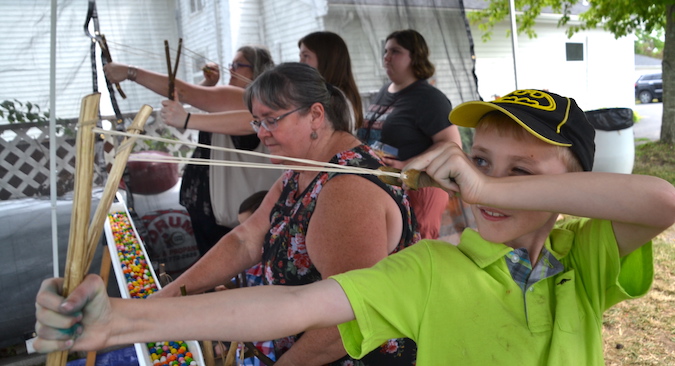 Photos by Tom Rivers
EAST SHELBY – Evan Manson, 8, of Clarence aims a sling shot with a gumball at a target of Goliath. It was one of many activities today during Old Tyme Day at the East Shelby Community Bible Church.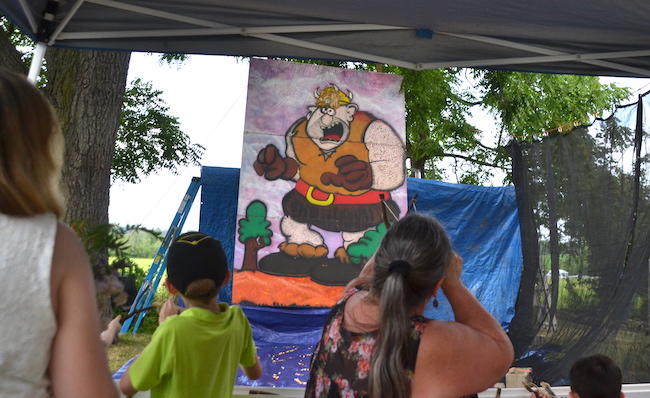 The Goliath target made many pings throughout the day as it was pelted by gumballs.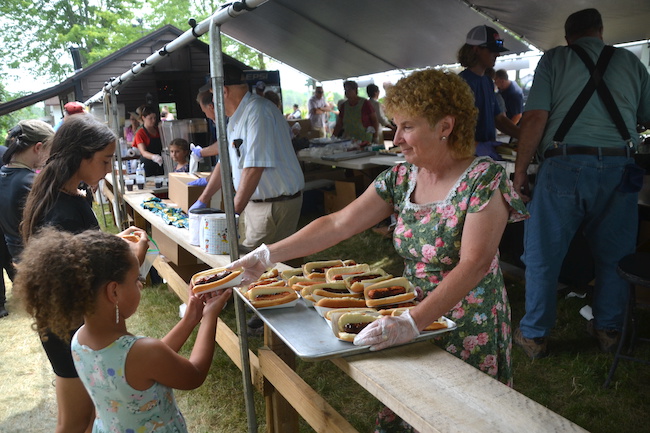 Rose Baker serves hot dogs for only a penny. The church expected to go through 2,400 hot dogs on the day. They were already at about 2,000 served at 3 o'clock with two more hours to go.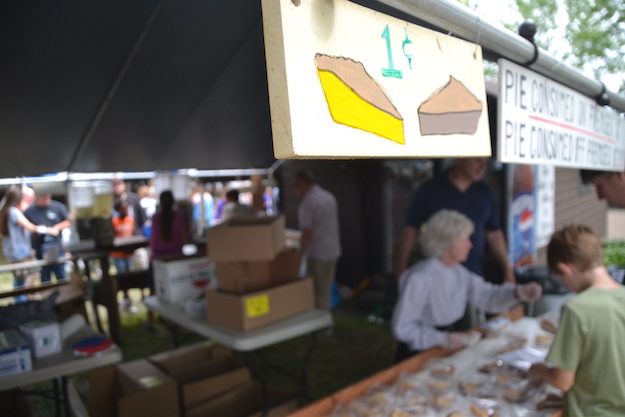 The pie stand was a busy place. The church prepared 300 pies for the big day.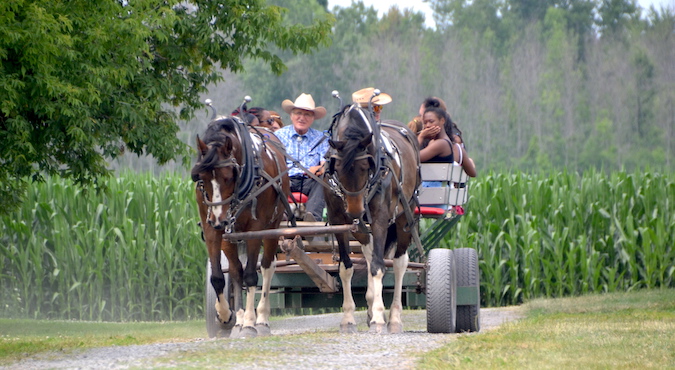 Norm Atwater of Barker brought a team of horses for carriage rides.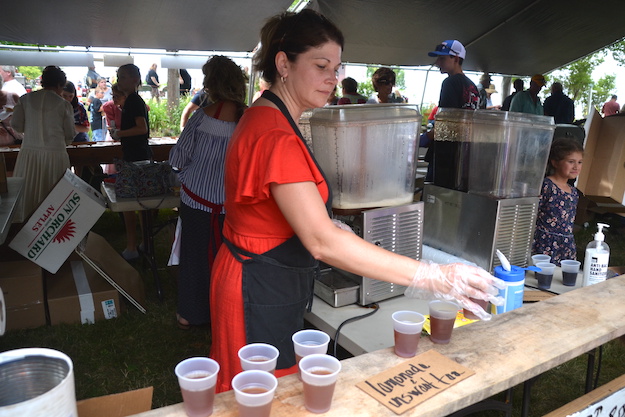 Ellen Eaton serves cups of lemonade and iced tea on a hot day. About 2,000 people usually attend the event.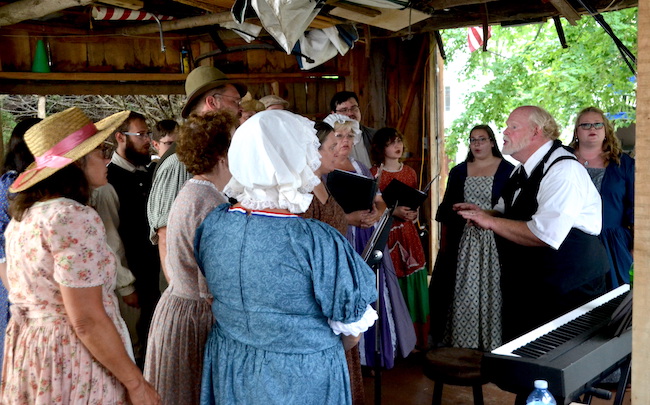 Erik Olsen, the church pastor at right, leads the choir in singing church songs, including the spiritual, "Wade in the Water."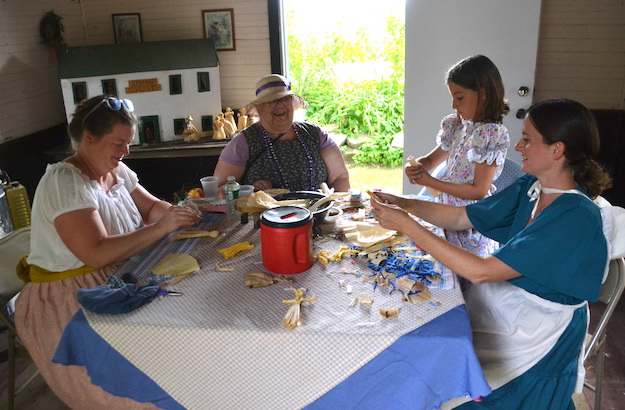 Becca Nigro, left, leads this group in making corn husk dolls. She is joined by Susanne Keryk (second from left), and Brittany Dix, right, and her daughter Lilah.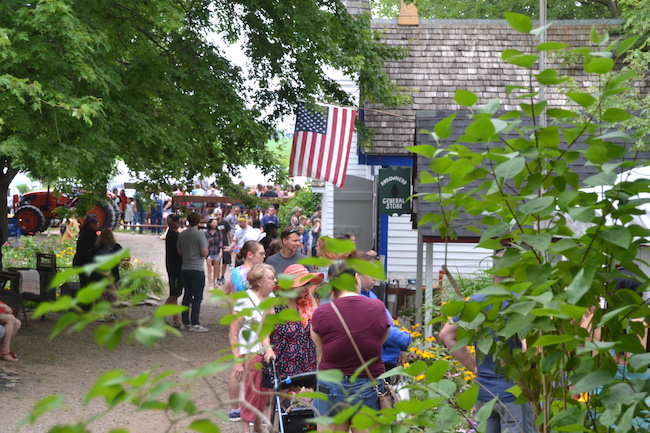 The church created the hamlet of West Jackson Corners, across from the church. Among the many buildings included a general store.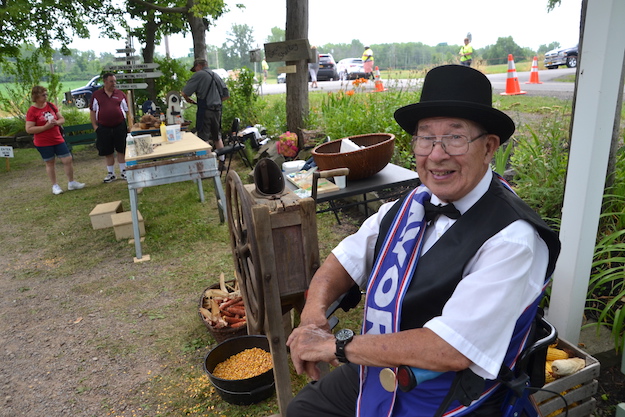 Charlie Silvernail serves as the honorary mayor of West Jackson Corners. He also dispensed advice and words of wisdom. Sid Eick is in back doing a woodworking exhibition.