East Shelby Church draws big crowd for old-fashioned fun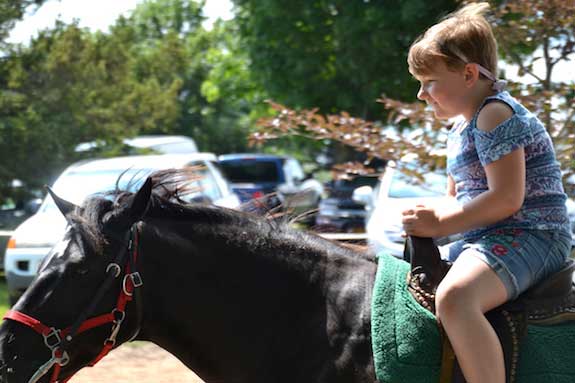 Photos by Tom Rivers
EAST SHELBY – Alex Ledger, 8, of Albion rides one of the ponies today during Old Tyme Day at the East Shelby Community Bible Church, an annual event where activities and food are offered for a penny. About 2,000 people attend the event.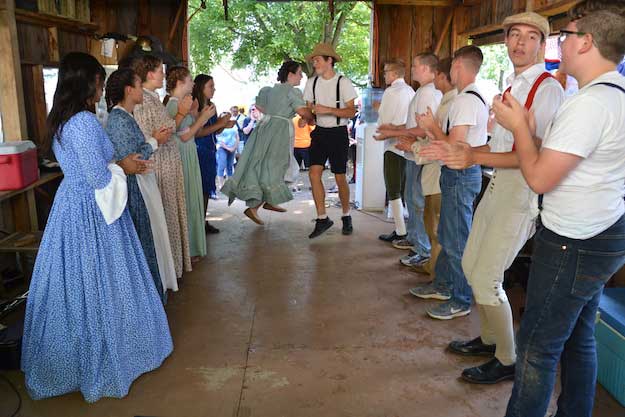 Abby Allen and Ethan Leonard, center, are part of a group doing a reel dance.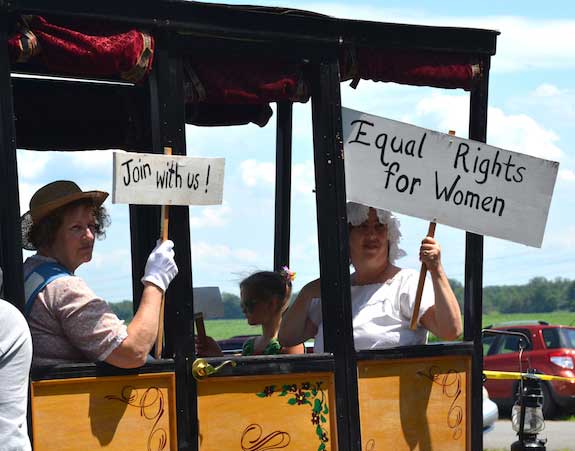 These suffragists promoted women's right to vote. The suffrage movement is marking the 100th anniversary of women securing the right to vote in New York. Amy Joyner, left, and Shawna Baldwin were both "Citizens for Civility" and "Sister Suffragists."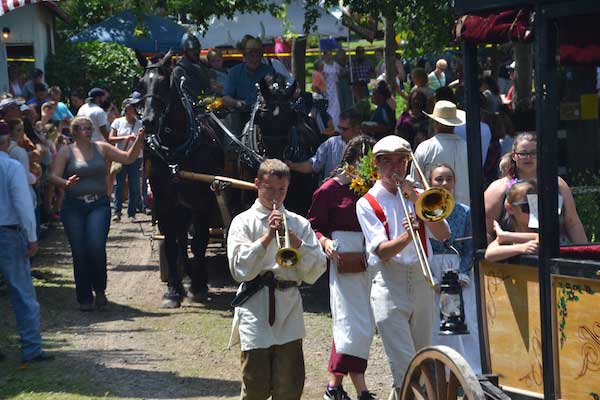 Eli Pask and Evan Allen play their instruments to "When the Saints Go Marching In" as part of a parade through West Jackson Corners, a hamlet created by the church.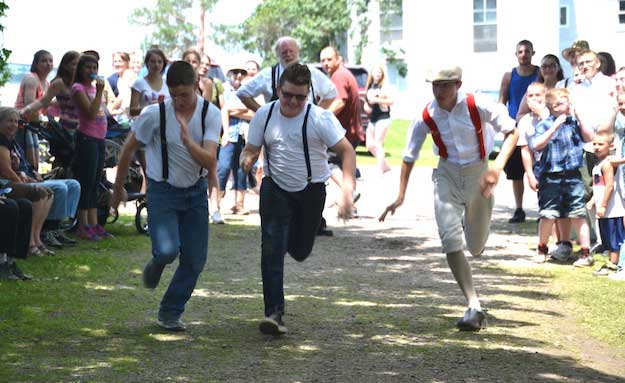 The old-fashioned fun included foot races. Logan Monska, William Trembley and Evan London were among the competitors.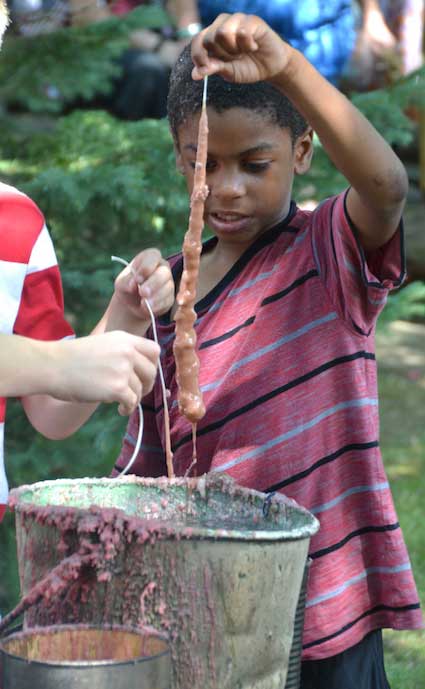 Jahbari Laurence, 6, of Buffalo makes a candle at one of the activity stops at Olde Tyme Day.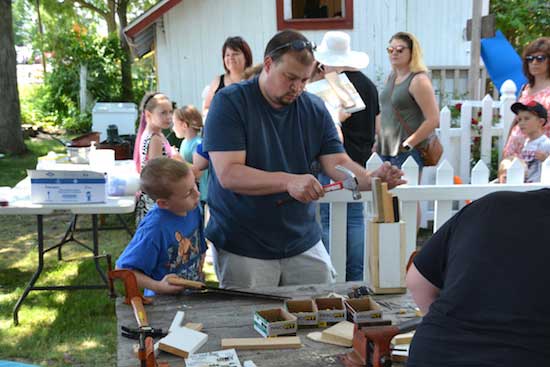 Jeff Thomas of Holley and his son Zachary, 8, have fun with woodworking.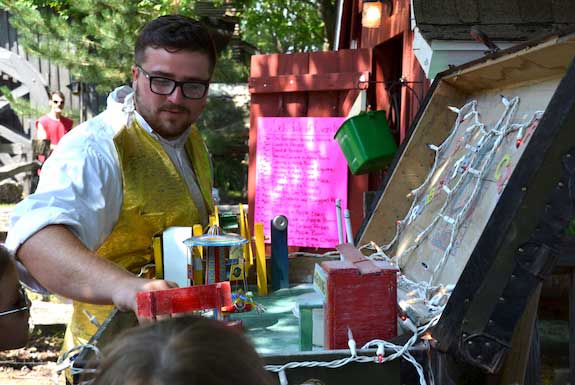 Nathaniel Trembley is Dr. Roberts, the showman of the popular Flea Circus.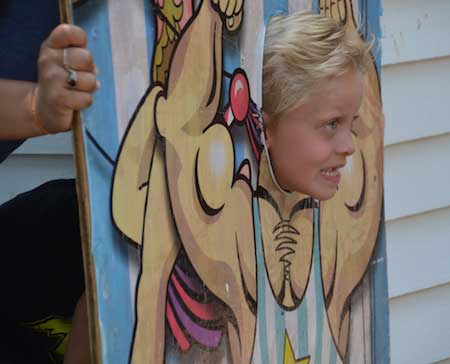 Gavin McNerney,8, of Greece peers through a cutout of a strongman.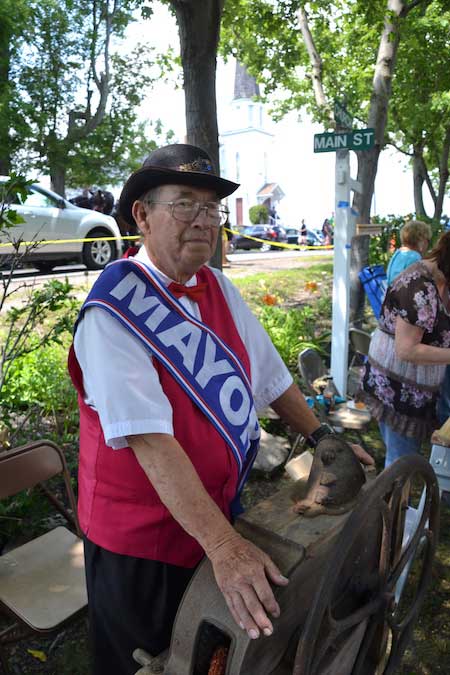 Charlie Silvernail was elected mayor of Jackson Corners today. He also demonstrated a corn sheller from more than a century ago.