East Scott Road bridge officially reopens on Wednesday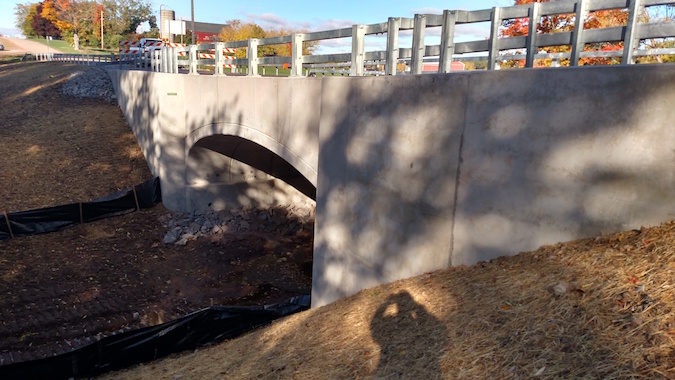 Provided photo
RIDGEWAY – The East Scott Road Bridge will officially reopen on Wednesday following a ribbon-cutting celebration at 11 a.m.
Union Concrete and Construction Corporation in West Seneca has worked on replacing the county-owned bridge. The company submitted the low bid for the project at $724,346.
The new bridge replaces one from 1936.