Early goal sparks Kenmore past Lady Rams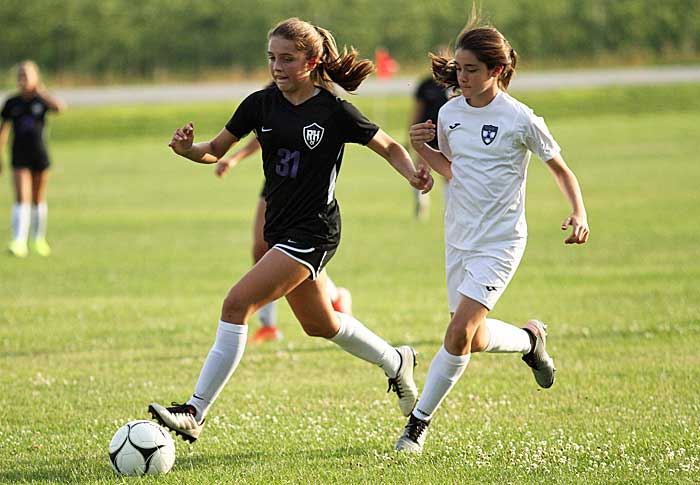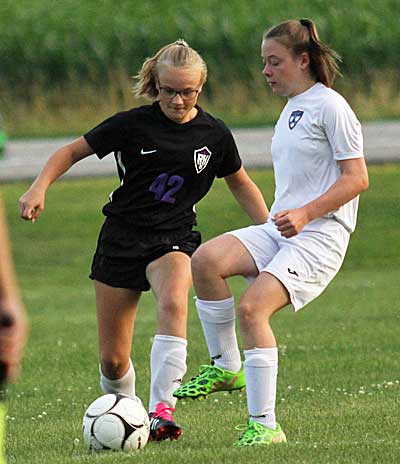 Photos by Cheryl Wertman – A goal in the opening minutes keyed undefeated (9-0) Kenmore to a 2-0 victory over the Lady Rams this evening in a Buffalo and Western New York Junior Soccer League girls U14 game at Gasport.
Kenmore later put a lock on the win with a goal midway through the second half.
The Lady Rams, which are now 3-4-2, finish the league season at Hamburg next Monday evening.
In the photo above, Sophia Allee of the Lady Rams advances the ball up field. At right, Ali Ausman battles for control of the ball for the Lady Rams.